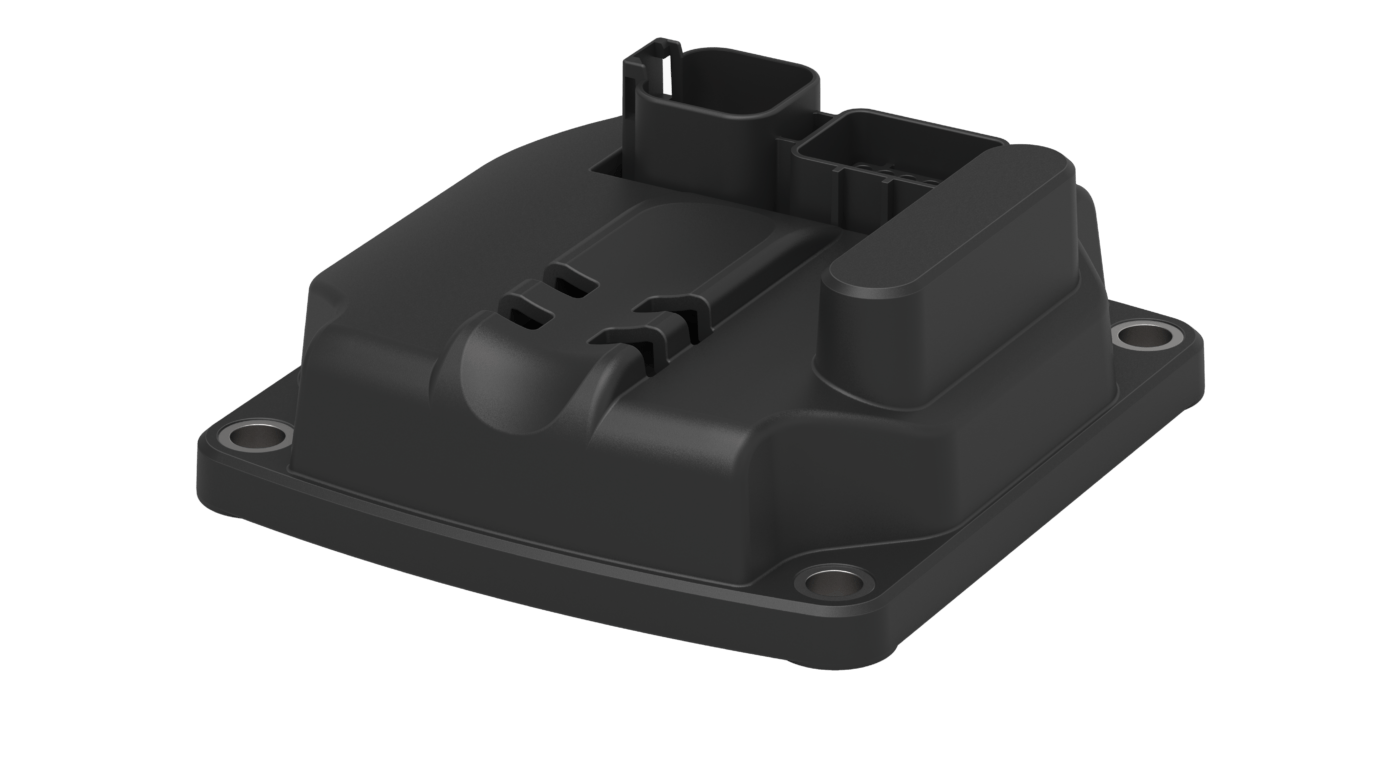 351CM007 CAN module, Connectivity without Compromise
The 351CM007 CAN module from elobau easily connects operator controls and sensors with digital or analogue outputs to CAN bus systems. Initially designed for their J4F joystick with safety electronics, the module is now available as a standalone solution to turn any standard joystick into a joystick with safety electronics.
Designed for use in the extreme operating conditions of off-highway vehicles, the module has an IP67 protection class, and operates on either CANopen or SAE J1939 CAN bus protocols. Wiring the machine is simplified as all components and controls are connected, and communicate on one bus system, and if operating on SAE J1939 with safety functions, each component connected to the module can fulfil safety functions in accordance with SIL2 (EN 61505:2010), PLd (13849-1:2008). 
Although compactly designed for easy installation in confined spaces, it doesn't compromise on functionality, with 17 inputs for analogue and digital signals, 3 LED outputs, and an additional 5V supply available for external components. 
Constructed from glass fibre reinforced plastic, it is lightweight yet reliably robust.  The moulded design contains openings for fixing cables to avoid unintentional damage, and mounting sleeves for simple and accurate mounting. 
The CAN modules are configured by elobau for each application, giving you system connectivity without any compromise.