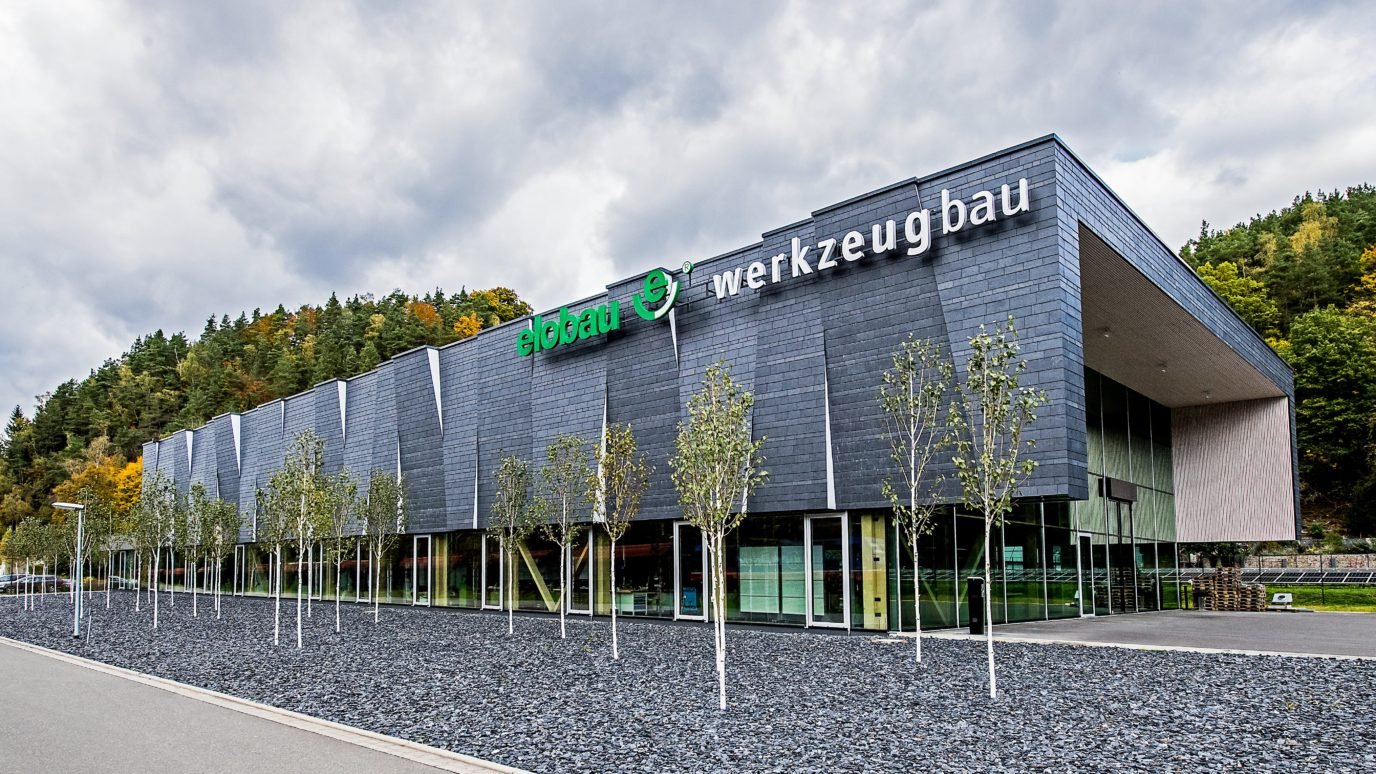 Nomination for the National German Sustainability Award in the "Construction and Building" category
The new elobau tool manufacturing building in Probszella has been nominated for the National German Sustainability Award. The jury was impressed with the consistent pursuit of the elobau sustainability idea.
The energy-plus building was planned and implemented in such a way as to keep the environmental footprint to a minimum. The main hall with its span of 25 meters was built entirely out of hardwood. The decision was made not to use the usual softwood due to a decline in stocks of spruce because of climate change.
The building generates more electricity over the course of a year using the PV system than is needed for operation, including user power and production power. The in-house battery storage is another step in the direction of energy self-sufficiency, the level of which is approx. 60% for this building.
The large glazed walls create an extremely pleasant, bright working atmosphere and contribute to the social aspect of sustainability.
For more information about the National German Sustainability Award and information on the subject of sustainable construction, please click on the following Link.
The National German Sustainability Award jury will choose the top 3 and the winner on September 25, 2017.