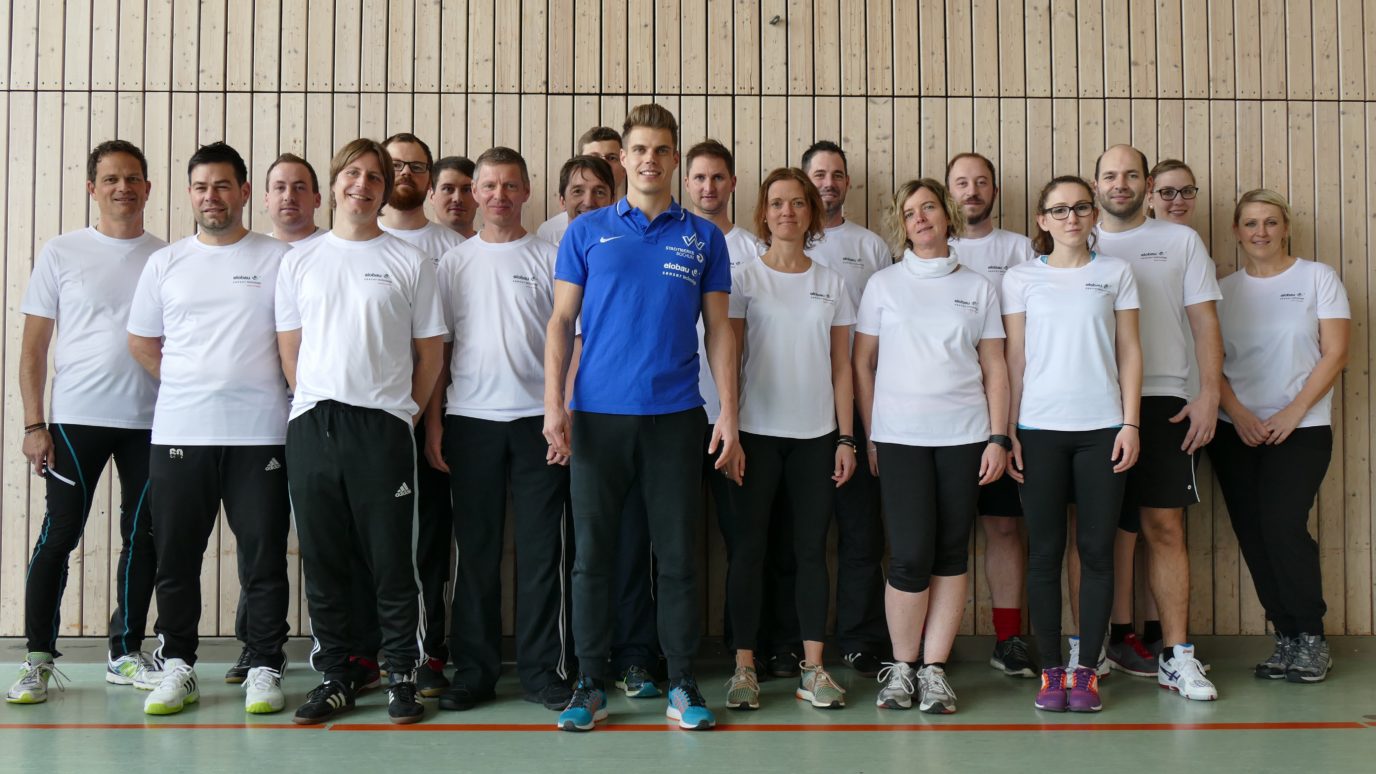 Julian Reus stopping over in Allgäu
One week after his brilliant appearance in Leipzig, Julian Reus visits Leutkirch and welcomes 20 elobau employees to a sprint workshop. The workshop was the brainchild of Germany's fastest sprinter in order to thank elobau for its sponsorship. This will remain an unforgettable experience for all of us.
Thank you for this extraordinary day, Julian!