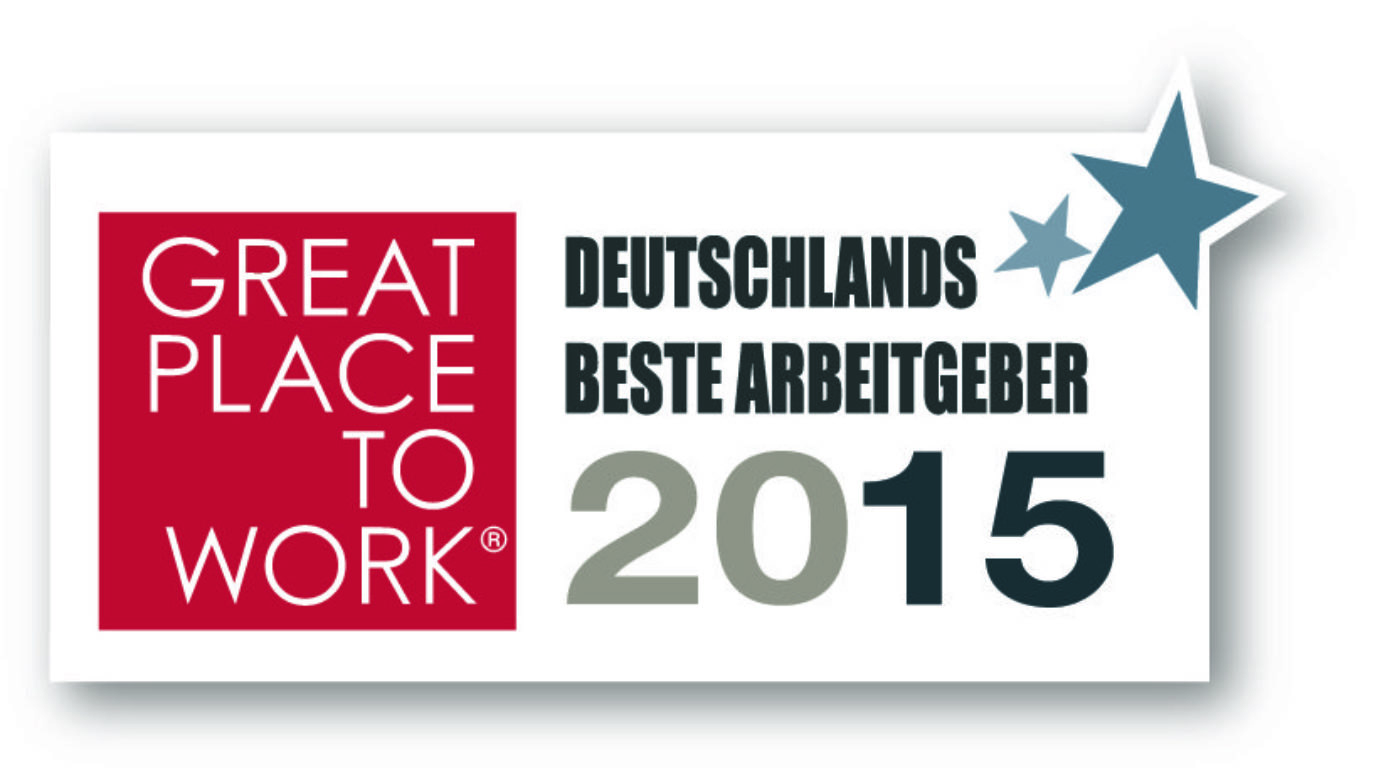 elobau was once again amongst Germany's Top 100 employers in 2015
On March 4 in Berlin, our company was once again recognised as part of the "Best Employer in Germany" competition held by the Institute Great Place to Work®. After winning 1st place amongst companies in Allgäu in autumn 2014, this time we ranked 8th out of 29 amongst the Top 100 companies (in the category with 501-2,000 employees).
Head of HR Norbert Christlbauer is ecstatic about the excellent result achieved by elobau and views the current recognition as a motivating factor in continuing to strive for excellence as an employer.
The award is based on the results of a comprehensive survey of employees. Important workplace issues such as the working atmosphere, career development opportunities, leadership, cooperation, health promotion and reconciling work and family life are polled.
Executive Director Michael Hetzer about what drove him to participate in the competition again: "We have been carrying out comprehensive surveys since 2009. This evaluation brings to light weak points and points of contention. We strive for high employee satisfaction over the long term and wish to maintain a very good employer-employee relationship."