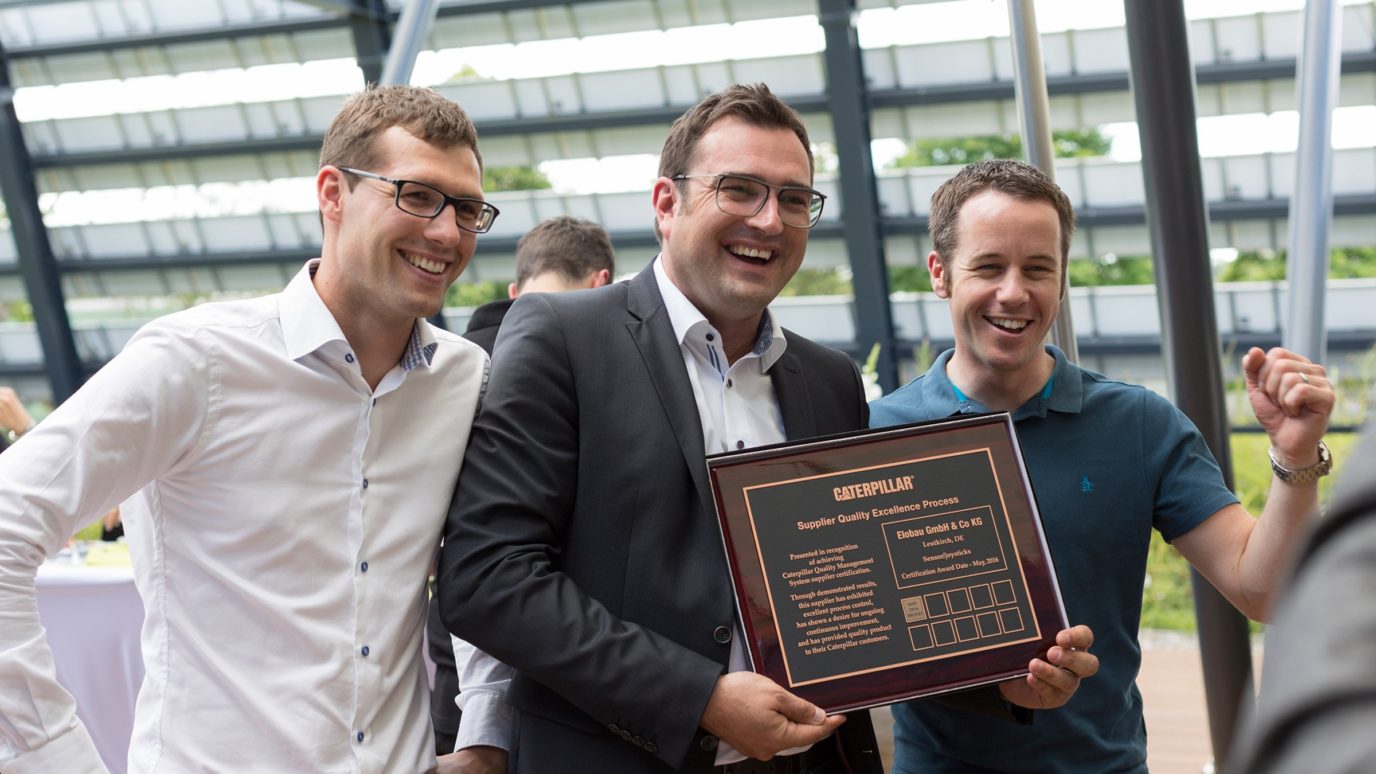 elobau recognised with SQEP Award from Caterpillar
On 18.07.2016, elobau received the coveted bronze award from CAT buyer Rodney Johnson in recognition of the successful collaboration. Caterpillar, the world's largest construction machinery manufacturer, awards exceptional suppliers with the "Supplier Quality Excellent Process" in the categories bronze, silver, gold and platinum every year.
This requires not only the fulfilment of strict criteria with regard to quality and deliverability, but also a partnership-based, trusting cooperation between Caterpillar and the respective supplier.
We are very pleased with this award and would like to thank all employees who have made this success possible through their efforts over the last two years. We very much appreciate that customers like Caterpillar reward our efforts. This recognition validates our hard work and at the same time motivates us to continue on in this direction.