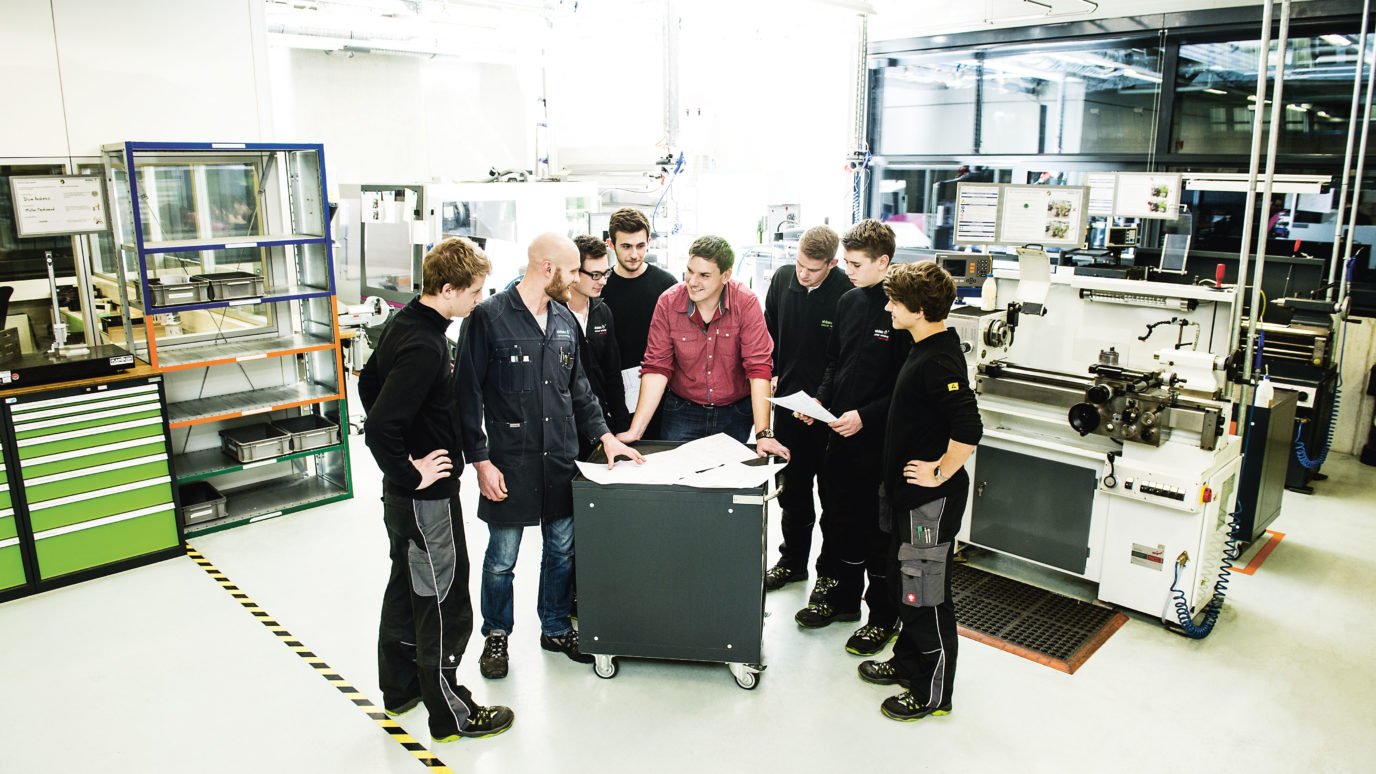 elobau ranks 14th amongst Germany's top employers
The suspense was high, now it's official: elobau ranks a very good 14th amongst Germany's top companies. With more than 700 eligible enterprises, the competition was immense. We are that much more excited about the excellent result achieved by elobau.
The prize was received by a five-person delegation from Leutkirch, which, in addition to HR manager Norbert Christlbauer, also included four members of the newly created Great Place to Work® working group. This working group was brought into being at the request of management, and it consists of 12 volunteers from different departments. This team is mainly tasked with handling issues that employees felt had room for improvement pursuant to the recent Great Place to Work® survey.