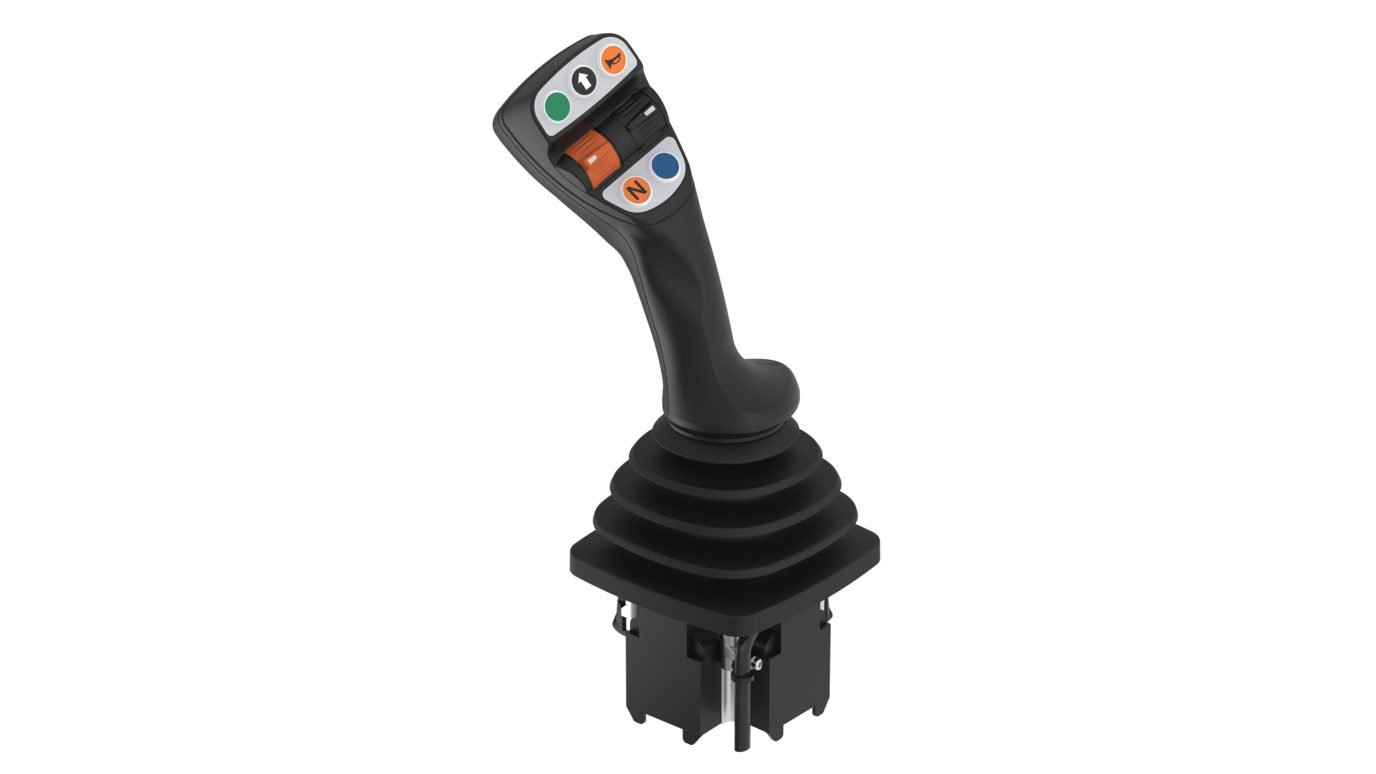 A handle on many functions
The new 361G joystick handle from elobau is ideal for controlling various vehicles and industrial applications, for example construction vehicles such as excavators and wheel loaders as well as for mining, forestry and agricultural vehicles.
The lever with modular construction – in versions for left-handed and right-handed operators – is available with up to nine different integrated additional functions. For example, a single 361G features three positions for a thumbwheel switch plus six optional button positions. All these optional elements are based on Hall Effect Technology, which makes them very durable and reliable. It lets them deliver an analog output signal, which may also be implemented redundantly for safety-critical applications. An optional additional electronic circuit allows switching currents of up to 2.0 A, a capacitive presence detection and integrated CAN‐electronics to be implemented.
A special feature is the optional multicolour function illumination with which the thumbwheels can be equipped. It is able to retain the illumination color of an activated function until an opposite action is carried out, i.e., the wheel is moved into the opposite direction. The operator thus sees the current switching state of his or her operating unit with a single glance. Haptic differentiation between the individual wheels is also important to elobau. The thumbwheels have slanted actuators, which means that mix-ups
are prevented haptically.
The flexible grip design allows adaptation to a wide variety of joysticks. The series version of the 361G works with elobau types J5 and J6, but it is also compatible with all other commercial joysticks. Many colour combinations of the grip and switches are possible in order to also meet the visual aspects of the relevant application as well as the corporate design. On special request, elobau can also put lettering on the surface area of standard modules pursuant to the customer's unique specifications.