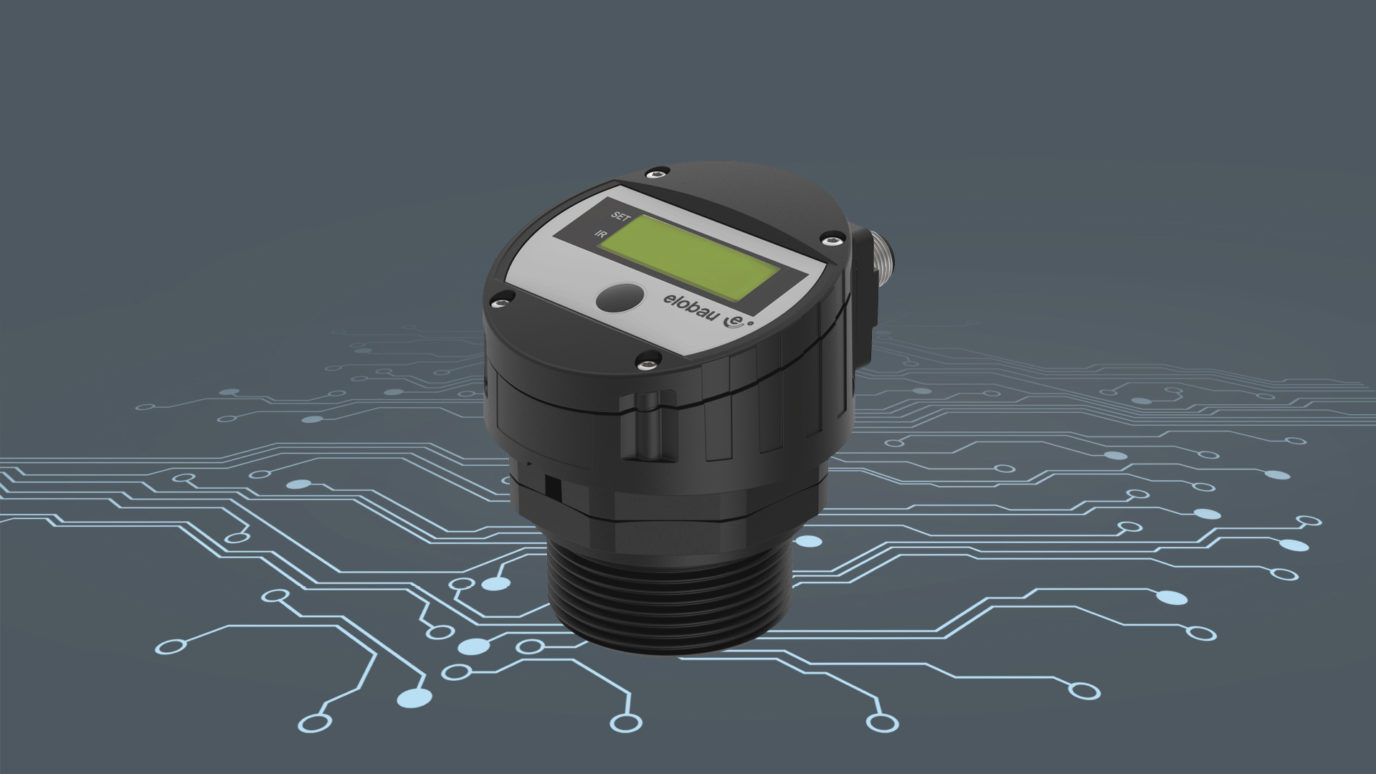 2u Industry - Level measurement using ultrasound
Ultrasonic sensors allow precise measurement in adverse industrial environments.
With its 2U Industry ultrasonic sensor, elobau has developed a reliable and convenient way to measure fill levels and detect objects. Thanks to its high level of variability and flexibility, the sensor is suitable for almost any kind of fill level application. Regardless of the transparency, gloss, surface characteristics and colour of the fluid or material, the 2U Industry sensor delivers precise results, even in adverse industrial environments. Setup is quick and easy. The ultrasonic sensor is a contactless measuring device, i.e. no moving or mechanical parts are used during measurement. This means minimum maintenance requirements for the operator.
In focus: Flexible use and easy operation
The ultrasonic sensor was primarily developed for measuring the level of liquid media and solids such as granulates, but can also be used for measuring the distance to objects, walls or the ground. Continuous fill level and limit level measurements are possible. As far as the output signals are concerned, the user can choose between an analogue current signal or analogue voltage signal. Furthermore, up to four freely programmable switching outputs (high‑side / low‑side) are available.
Parameterisation of the sensor is menu‑driven using the display and a push button (teach‑in button). The easy‑to‑read display indicates the fill level. The rotatable head of the sensor ensures that the display is clearly visible at all times and also provides additional flexibility when mounting at awkward installation positions. The sensor is available in variants with G 1.5″, G 2″, 1.5″ NPT and 2″ NPT mounting threads. The 2U Industry sensor is suitable for applications where the operating range of the sensor can be up to 1 m and the ambient temperature is between -20°C and +70°C.