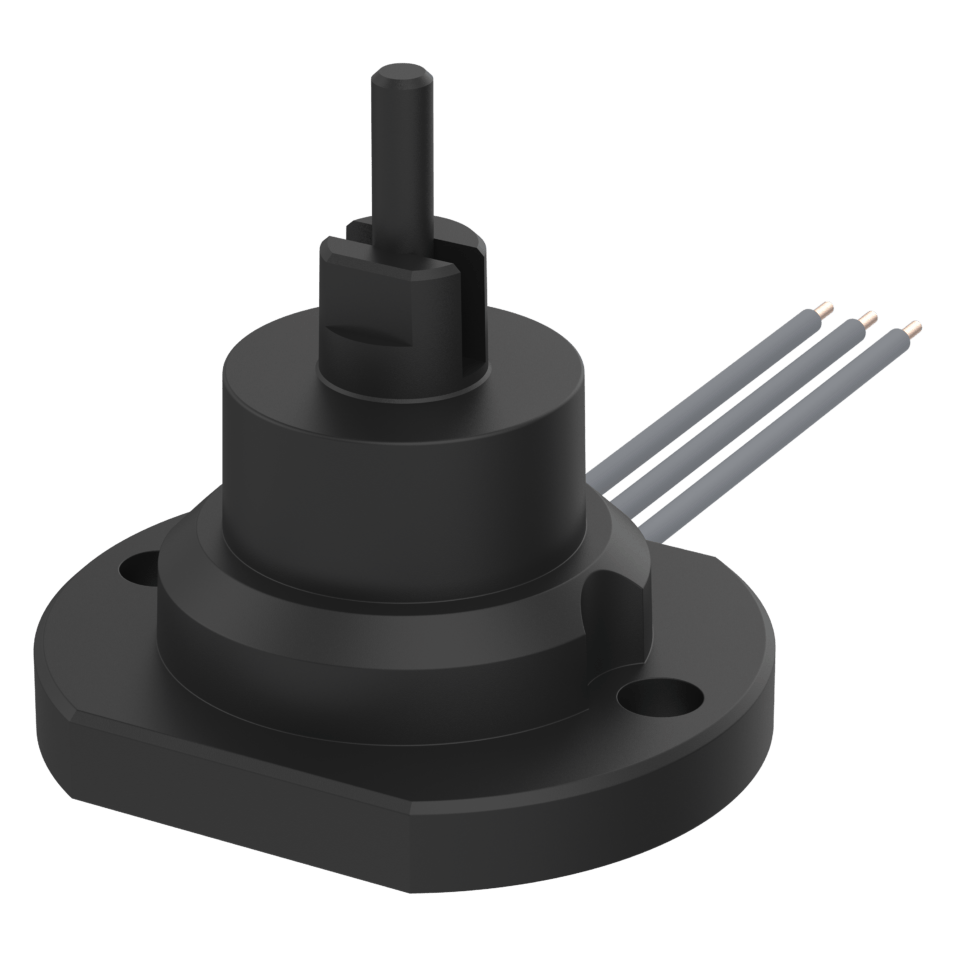 Angle sensor 424Z
Axial angle sensor 424Z is the most cost-effective option for angle measurement in the elobau product portfolio. The 424Z has a minimal design and is without a roller or ball bearing. It is optionally available with a redundant output signal, making it an option for safety critical measurement tasks, particularly in mobile applications. The angle measurement range is from 30° and 120°. Angle sensor 424Z is based on the contactless Hall measurement principle, making it extremely reliable and with a long service life.
Owing to the compact dimensions and technical properties, it can be used for a wide range of applications. The sensor is used, for example, in steering axes of mobile machinery for measuring the wheel position.
Product has been added to watchlist.