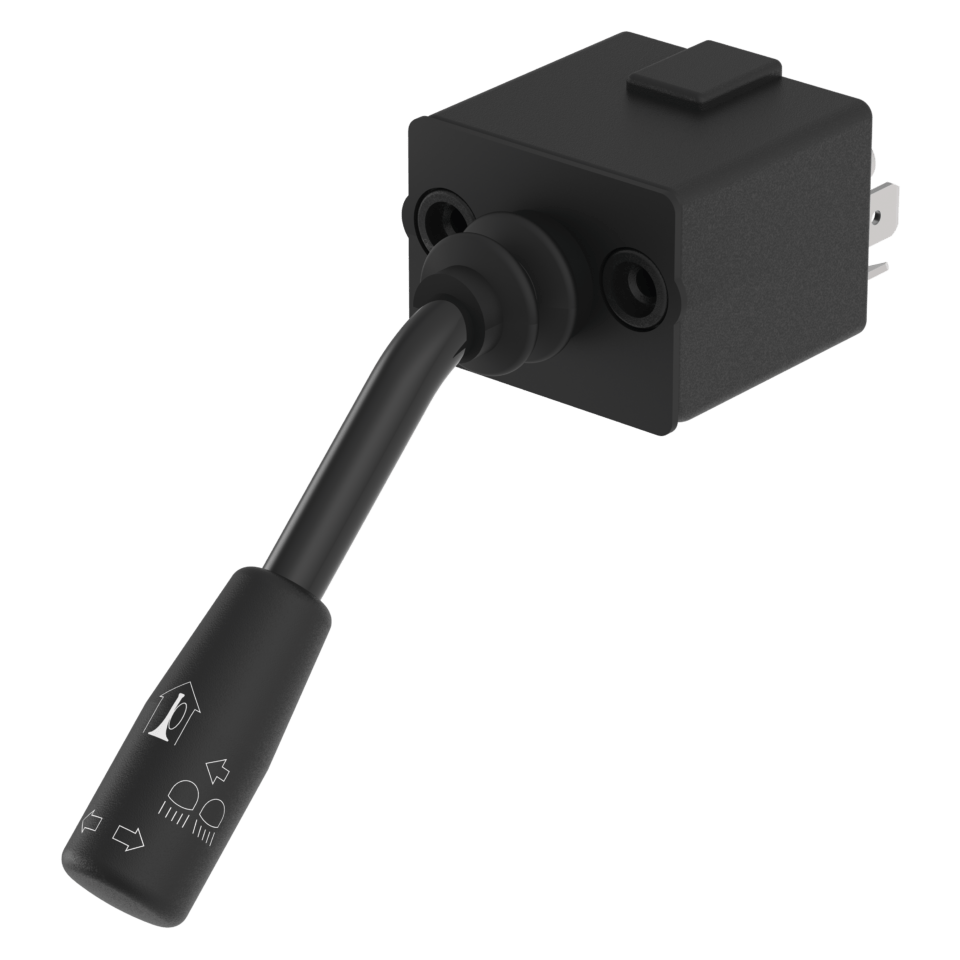 Universal switch 151U…B
With three switching Levels.
Universal switch 151 U…B with three switching Levels is used for the operation of the high and low beams, turn-signal, horn and headlamp-flash functions. Universal switch 151U…B with three switching levels is used in agricultural vehicles, construction machinery and self-propelled machinery. Using proven technology, these steering column switches are robust and reliable even under tough working conditions.
Product has been added to watchlist.
Universal switch 151U...B