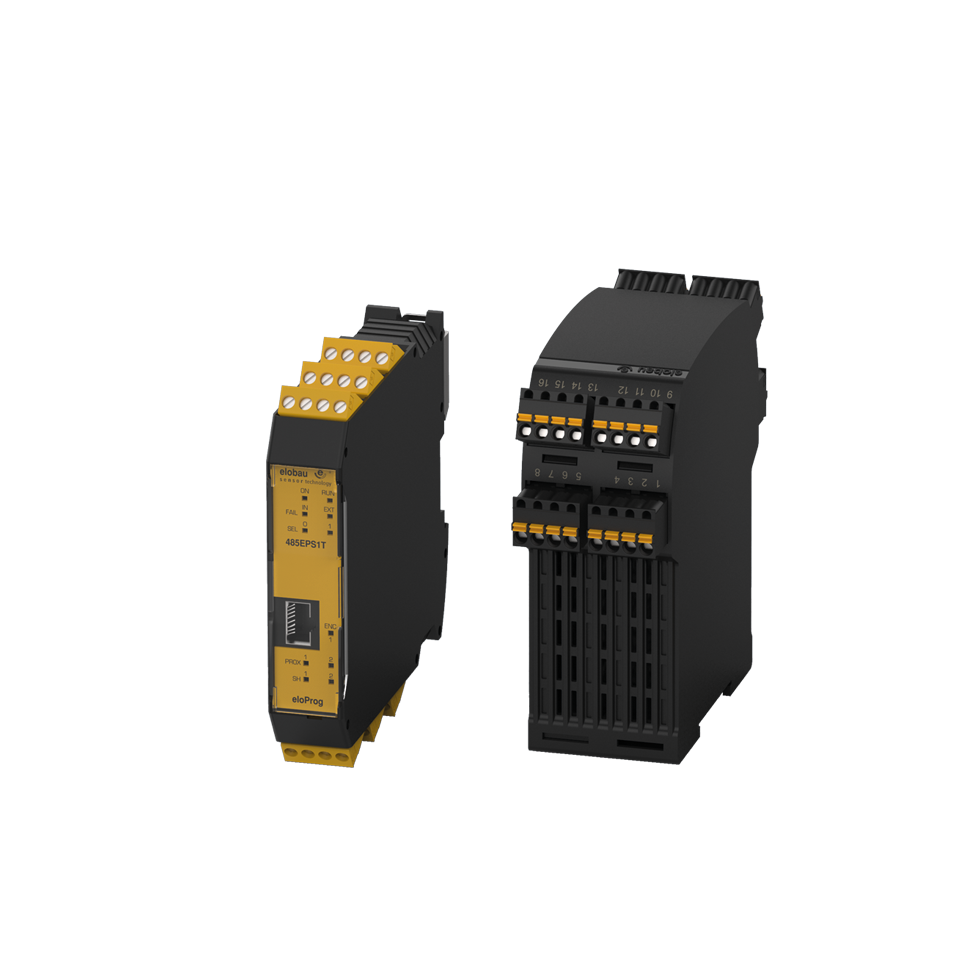 Configurable safety systems
The configurable safety systems from elobau offer the following range of functions:
Monitoring of 4 to 128 safety functions ranging from low to high levels of complexity
Bus connection via fieldbus modules to Ethernet IP, EtherCat, Profibus DP, Profinet, Device Net, CANopen
eloProg and eloFlex offer flexible configuration options via an intuitive software programme
Modular design offers a cost-effective solution
Online diagnosis for reduction of downtimes
Simplified installation through plug-in and codable connection terminals
eloProg can be configured by the customer via software and can be expanded with numerous additional modules.
eloFlex is configured during the ordering process.
471M41 configurable by the customer via DIP switches.
Speed monitor Standstill or zero speed monitor
Configurable safety systems