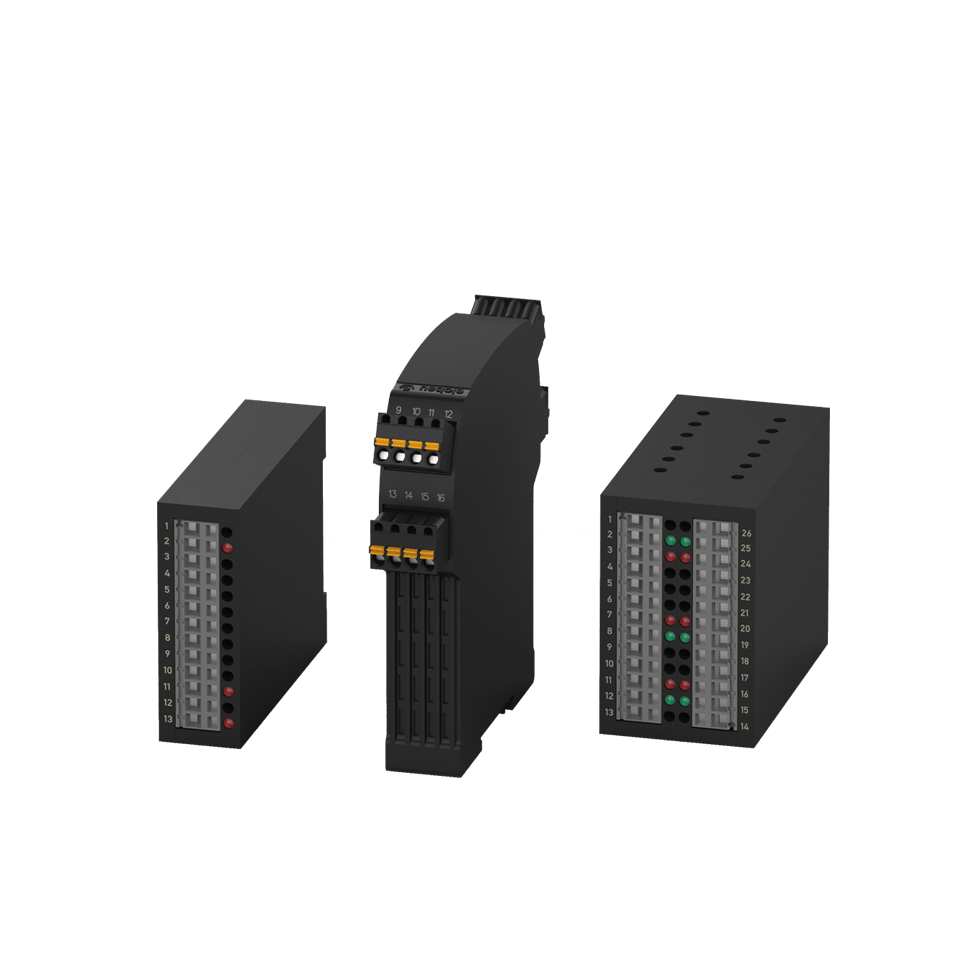 Safe signal evaluation
elobau safety relays have been designed for reliable safety performance and in compliance with the machinery directive 2006/42/EC. They are an ideal safety solution for various applications. All signals from safety sensors, emergency stop buttons and safety interlocks are safely monitored.
Monitored protective functions include: door interlocks (movable guard), door interlocks with guard locking, safety light curtains, light barriers and laser scanners, safety mats and foot switches, 2-hand controls, E-stop buttons (emergency stop), DIP switches, standstill and rotational speed monitoring down to a safe, reduced speed.