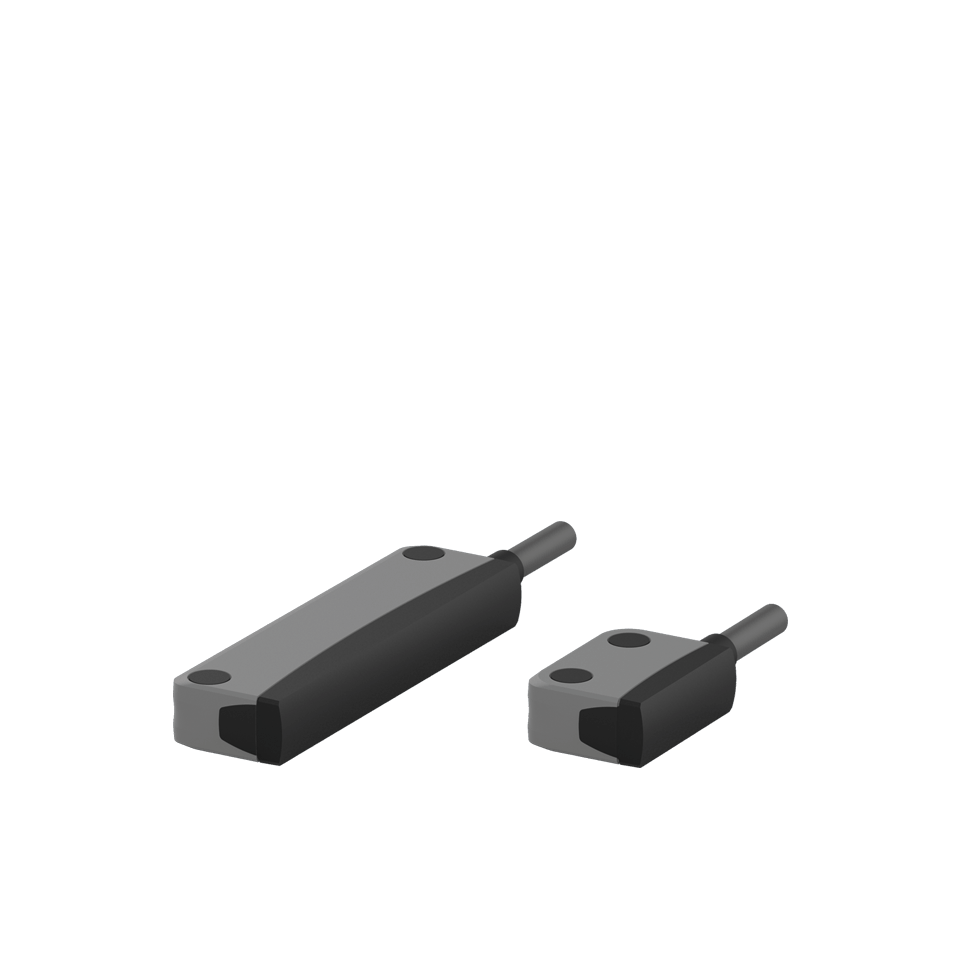 RFID safety sensors
The application of eloProtect E sensors can be extremely variable due to the compact and versatile design. They can be attached to or integrated in all kinds of protective equipment. The variety of designs and the applied technology with complete mechanical compatibility make them especially valuable for users.
The used RFID technology enables the eloProtect E sensors to be coded individually and in a scalable way. Therefore the tampering protection can be selected according to the application. At the highest coding level, the sensor accepts only one corresponding actuator.
The use of this reliable technology simplifies the mounting conditions through higher misalignment tolerance and enables the installation of series connections up to PL e / SIL3. As a result, nothing stands in the way of simple integration of eloProtect E sensors in an existing safety concept. These safety sensors also offer a flexible and cost-effective solution for modifying machines.