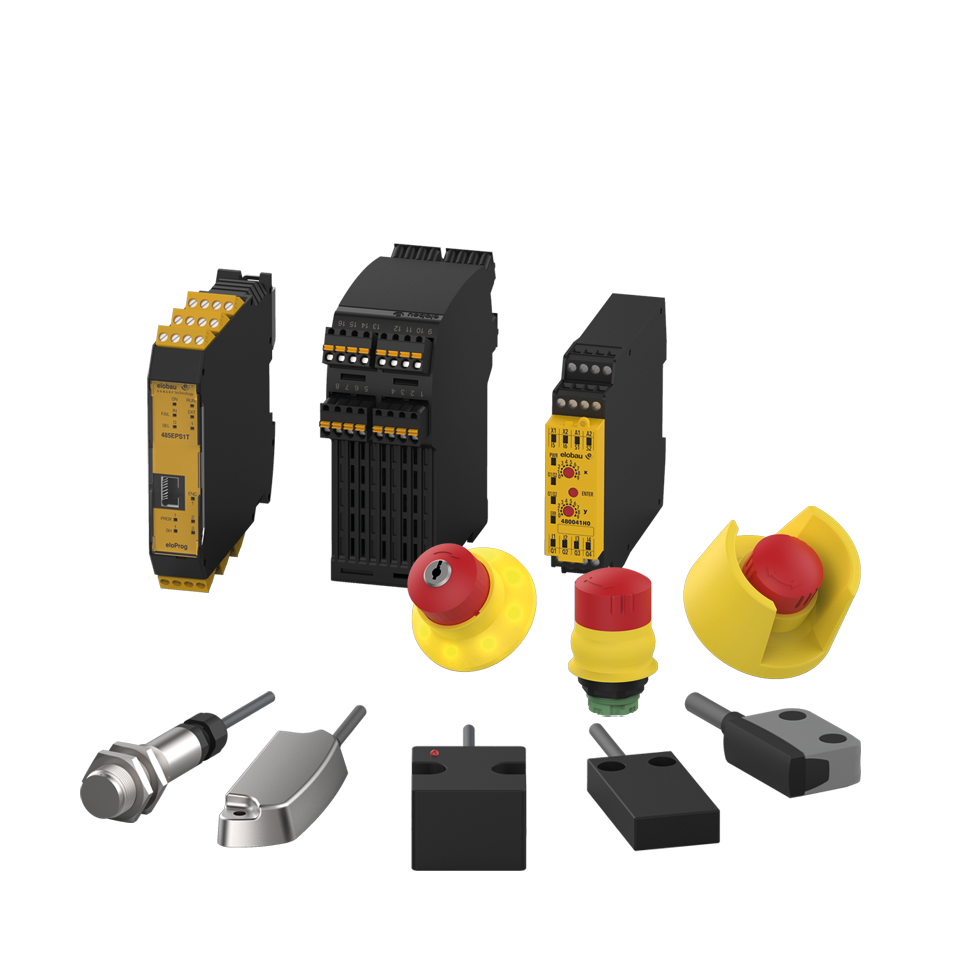 Machine safety
Protecting people – operating machines safely and efficiently.  elobau is committed to the protection of people and machinery.
Precise, safe and reliable
The products from the machine safety portfolio ensure efficient and safe use of machines and complex systems. Magnetically actuated and RFID actuated safety sensors from elobau offer customisable solutions for monitoring movable guards or positions. Due to their robust design, elobau safety sensors are characterized by a long service life.
Machine safety by elobau
Up to PL e / SIL 3 and ATEX
Safety components are available as sensors in stainless steel (IP69K hygienic version)
Space and time saving installation
Different, compact housing designs for various applications
Ambient temperature range -25 °C to +100 °C
Safety evaluation units reliably perform safety-related functions. All signals that are common in the market are safely monitored and lead to the shutdown of the machine in case of a fault to protect man and machine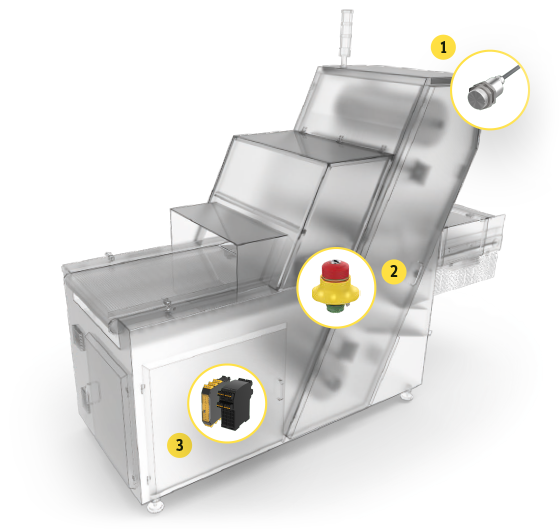 Safe signal evaluation
elobau supplies configurable safety systems (eloProg and eloFlex), safety evaluation units and safety relays as well as I/O modules that serve as interfaces for input extension and output extension. The modular design makes the products particularly economical and, thanks to plug-in and configurable connection terminals, they can be easily and safely installed in various machines and industries – including food and packaging.
Product overview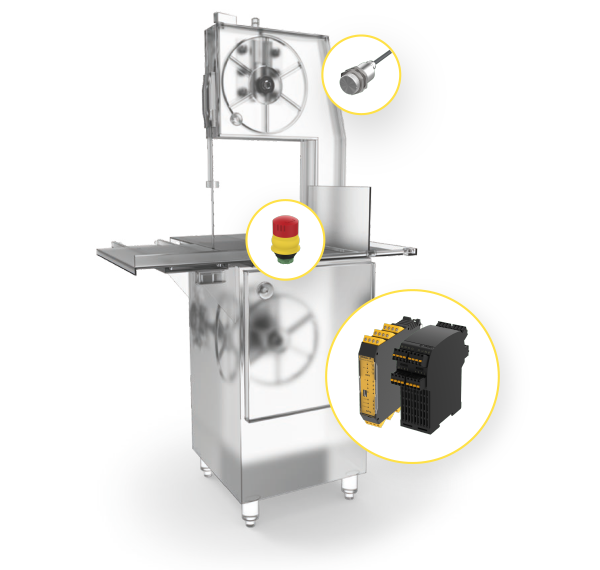 Safe condition detection
This range includes RFID and magnetically actuated safety sensors, compact systems with magnetic safety sensors with integrated evaluation, emergency stop buttons and contact elements for the safe stopping of machines or plants as well as solenoid interlocks.
Product overview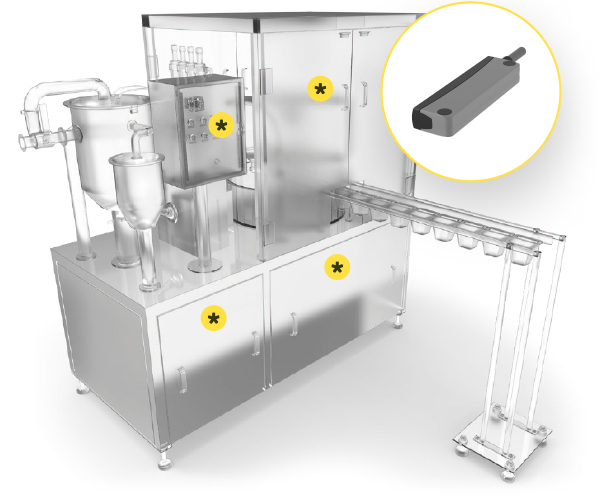 Custom machine safety
elobau offers individual solutions for a variety of industries with customer-specific product requirements, including custom sensor and system solutions. Our motto: Safety first!
Learn more