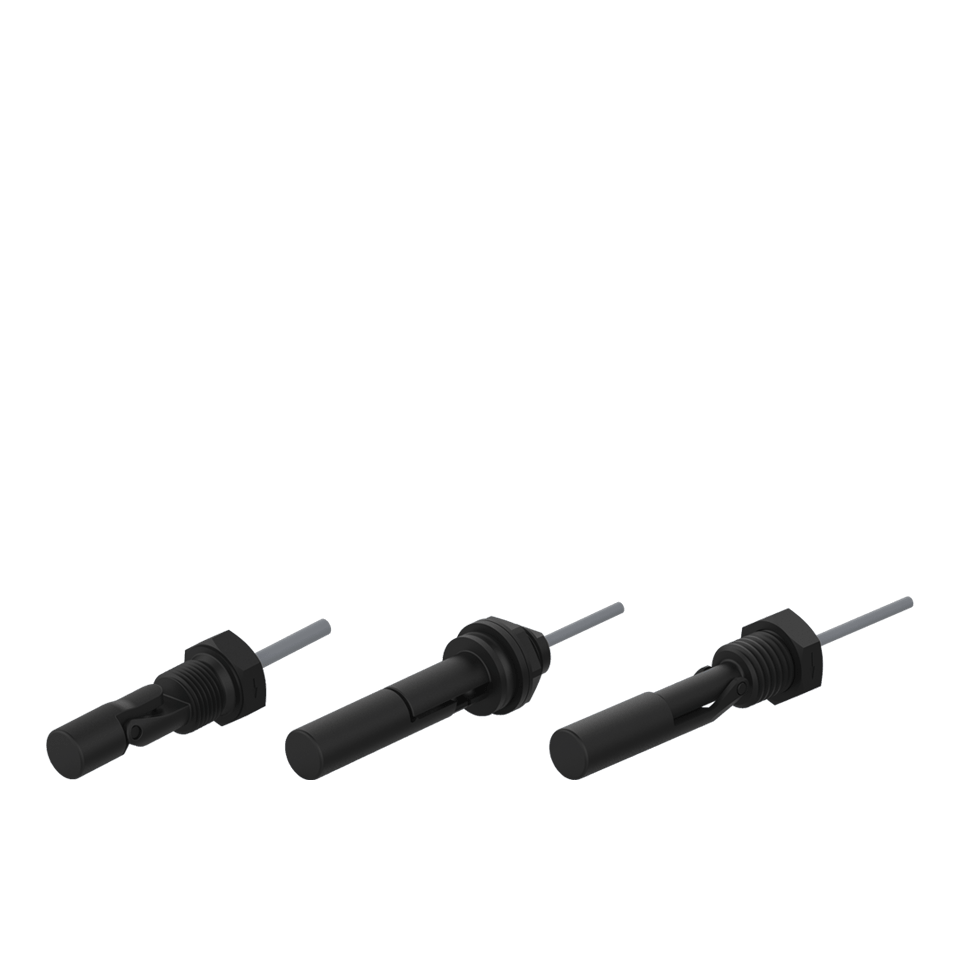 Float switches side mount
Float switches side mount from elobau are compact with horizontal installation, making them ideal for use in small containers, eg for the output of alarm messages, leakage monitoring, dry-running and overfill protection or pump control.
A magnet located in the float moves as the liquid level rises. When a specified switching point is reached, this magnet actuates the reed contact.
Float switches side mount are wear-free and operate contactlessly and without energy through the use of reed contacts. Additionally, they are maintenance free and easy to install, ensuring cost-effective commissioning and operations.
Product highlights:
Long service life through wear-free reed contact technology
Three different designs for various requirements and applications
Numerous materials for use in nearly all liquids
Lateral as well as space-saving installation
N.O./N.C selectable as well as changeover contact
Reed contacts with high switching power
Various process connections offer flexibility
Select between cable outlet, pigtail or M12 connector
Float switches side mount