We look ahead
The Covid-19 pandemic is still affecting significant parts of our lives ...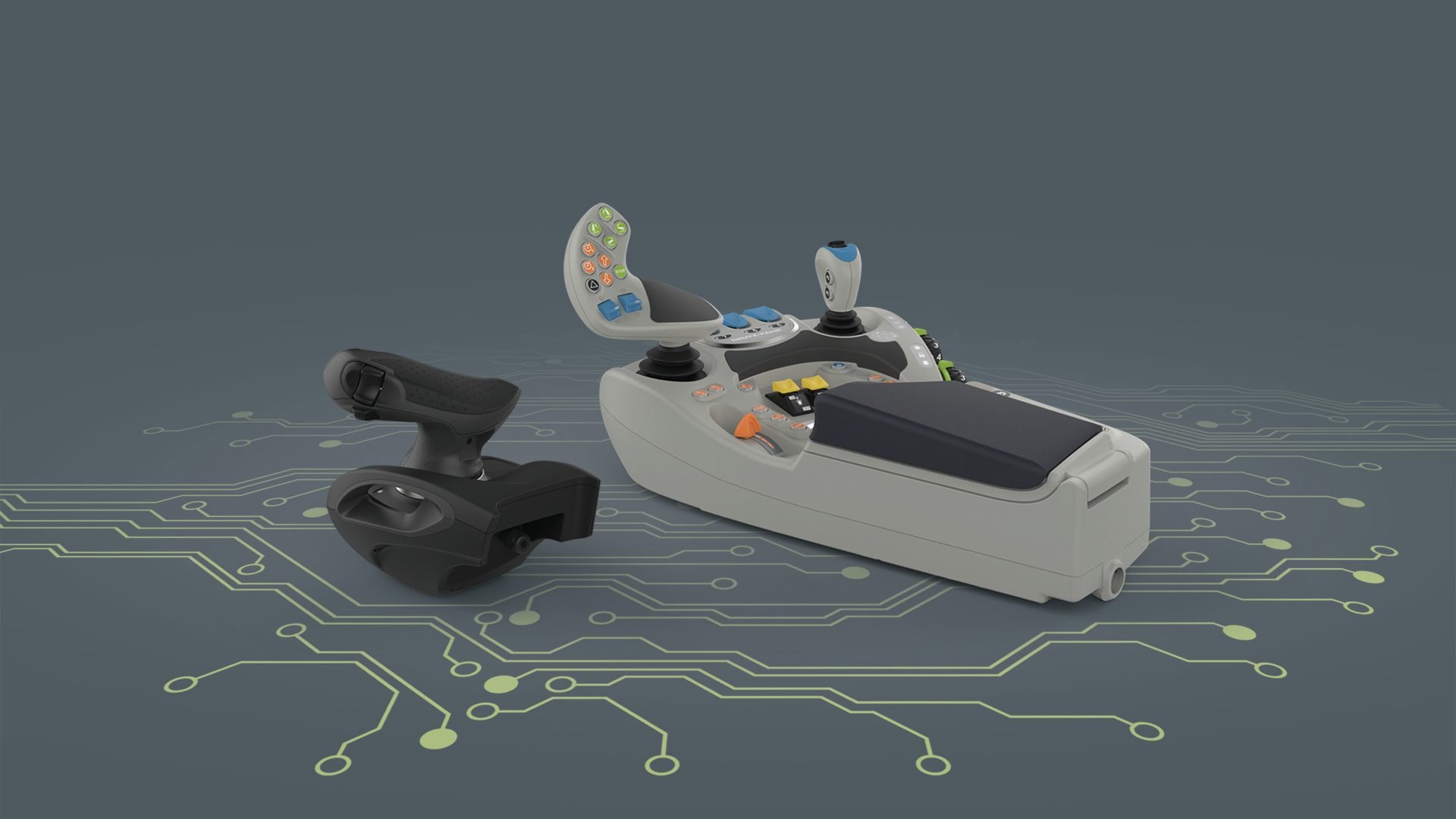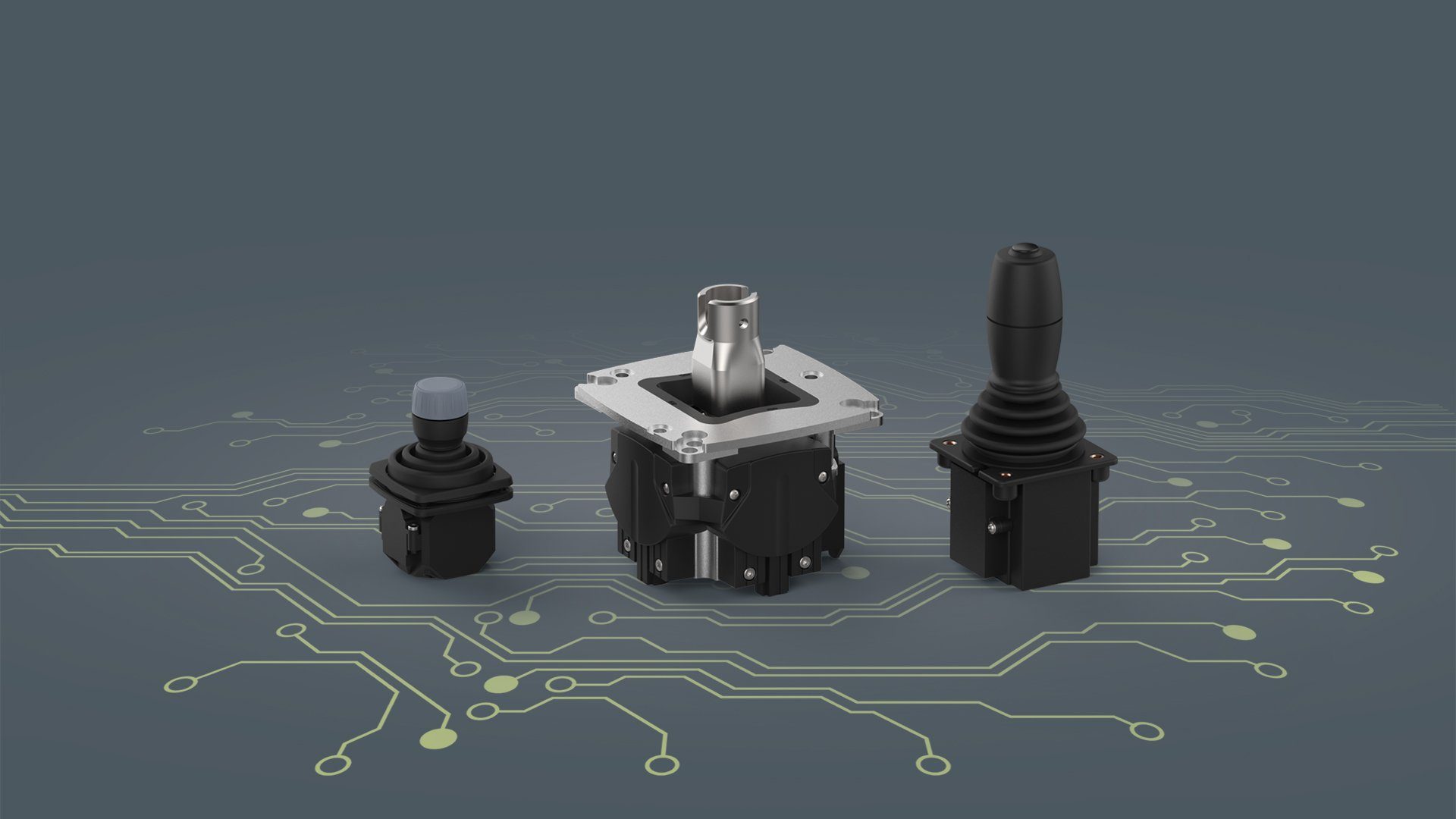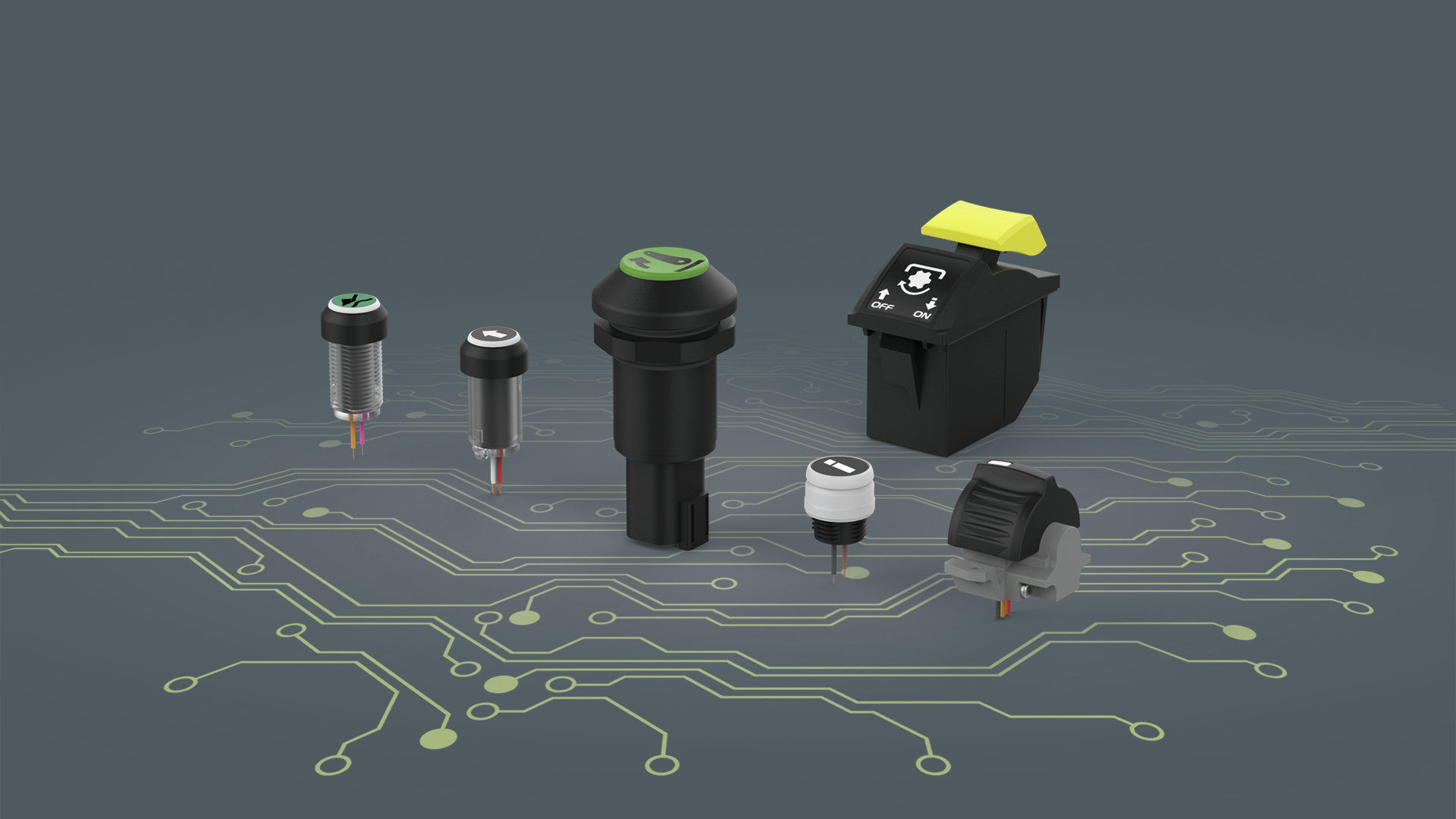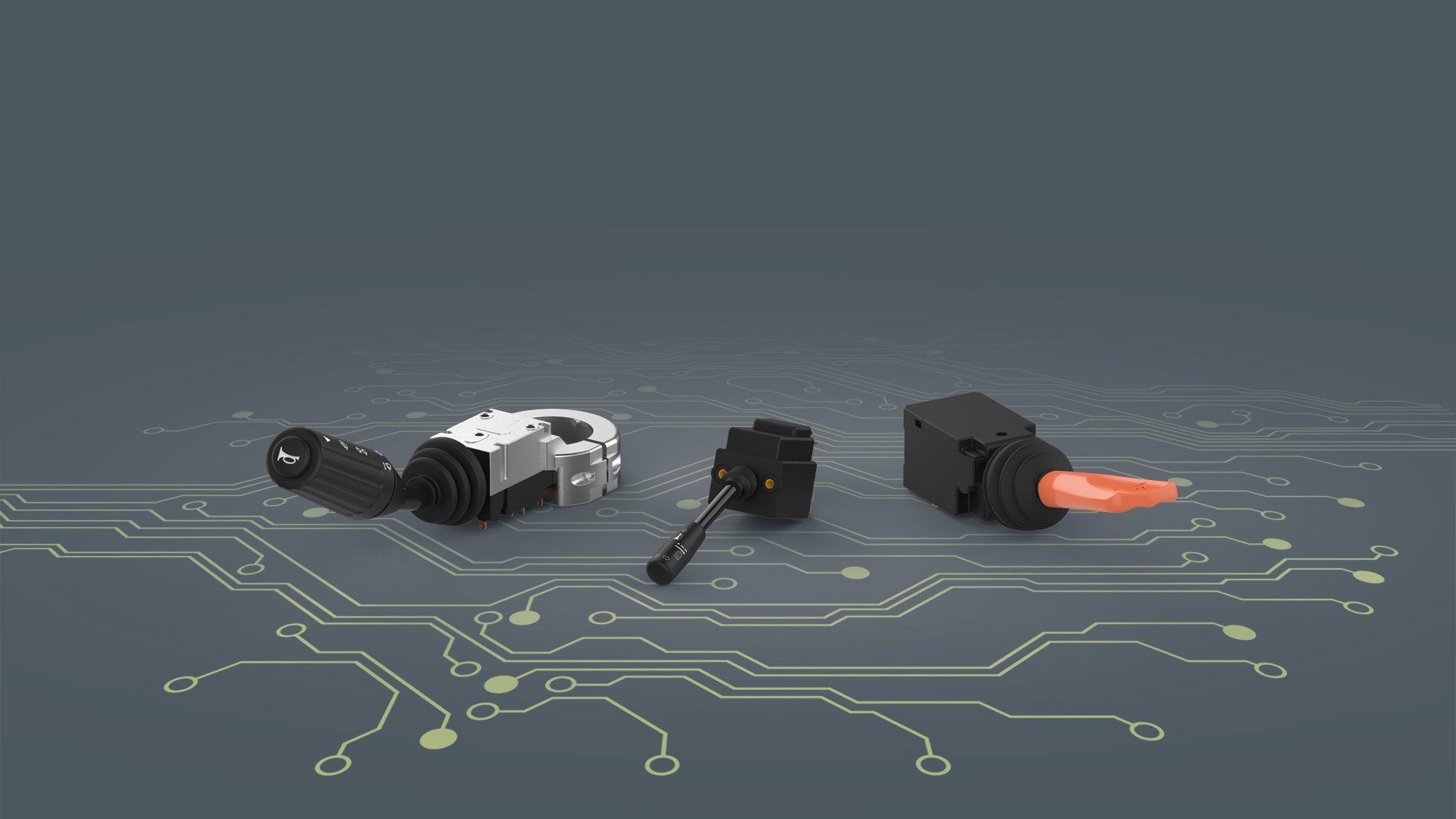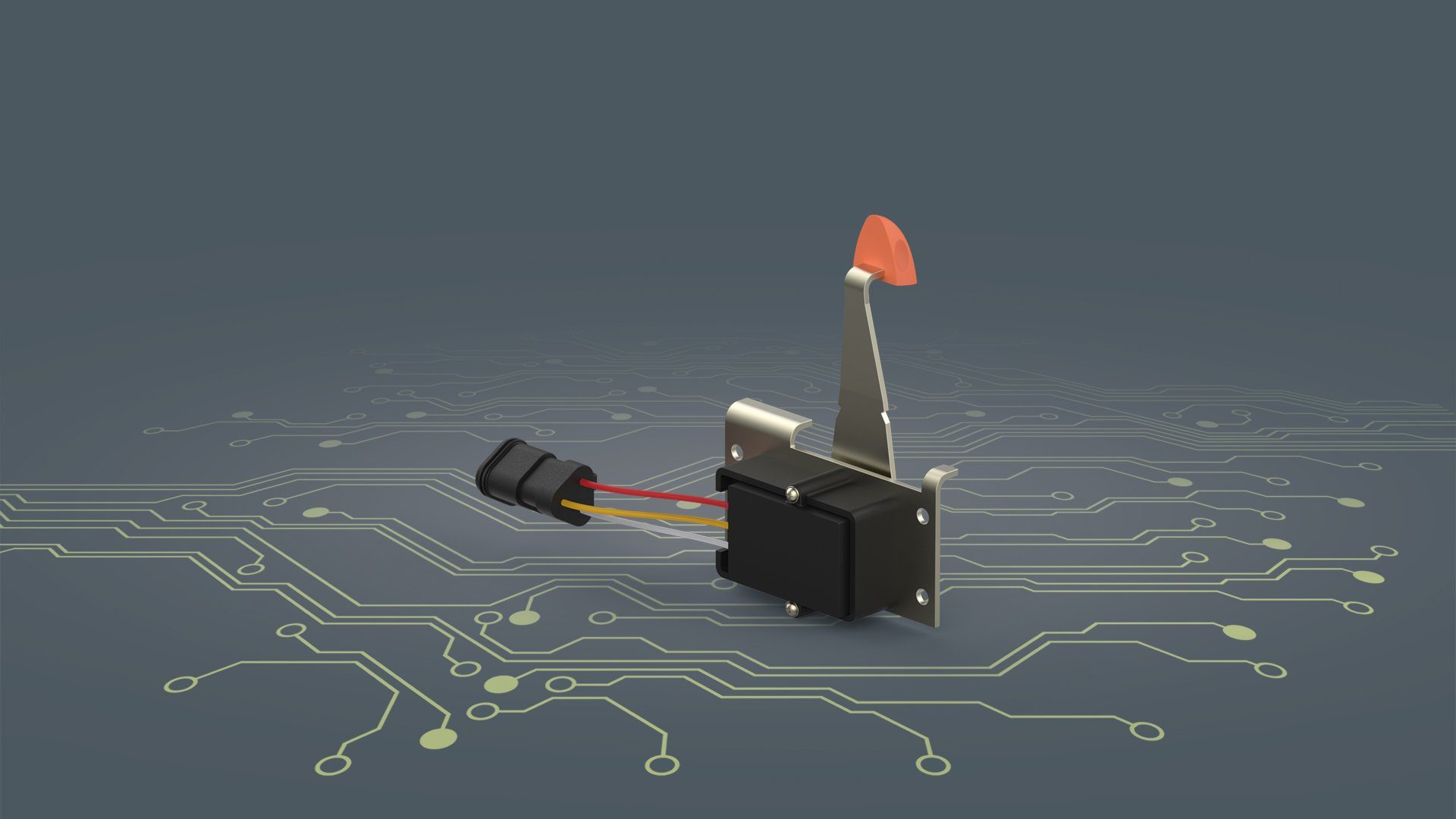 Operator controls from elobau
Operator controls must combine high functionality, ergonomics, and maximum robustness. elobau has been developing and producing components for vehicle construction since 1980 and has been a long-standing and experienced partner especially to the off-highway sector. From simple push button switches, joysticks, thumbwheel switches, and steering column switches to our high-performance modular armrests, which can  realize up to 68 functions, we offer operator controls that can deal with the harsh environmental conditions experienced in agricultural vehicles, construction machinery, or industrial trucks. Thanks to the modularity of our products, viable individual concepts can be realized even for small quantities and seamlessly incorporated into the vehicle design and with just the right functions.
Cooperation partner with know-how and many resources
elobau is the ideal cooperation partner if your goal is to enthrall your customers with functional and ergonomically optimized operating elements. We are especially keen on continuously improving our products. We work closely with universities to ensure that we are always at the cutting edge and a driving force in terms of researching and developing future technologies and operating concepts. With above-average vertical integration of 90%, our own development department, tooling and prototyping, manufacturing and test laboratory from a single source, we can assist you throughout the entire process from the initial idea to series maturity. Even the PCB layout and the embedded software programming are handled in-house, so that the functionality of our products can be flexibly adapted to your requirements even after the fact.
Advantages
Contactless sensor technology ensures long service life
Ergonomic design with extremely compact construction
Simple installation
Analogue, digital, single-channel and redundant output signals as well as with direct bus connection via CANopen or SAE J1939
Night and function illumination
Extremely robust
Up to IP67 protection class
Temperature range -40°C to +85°C
PL d / SIL 2
Custom operating systems
Custom-tailored solutions
We develop and manufacture exclusive, customer-specific solutions tailored to your respective application. Close collaboration and consulting during the development of the operating concept, design, and ergonomics is our core competence.
Learn more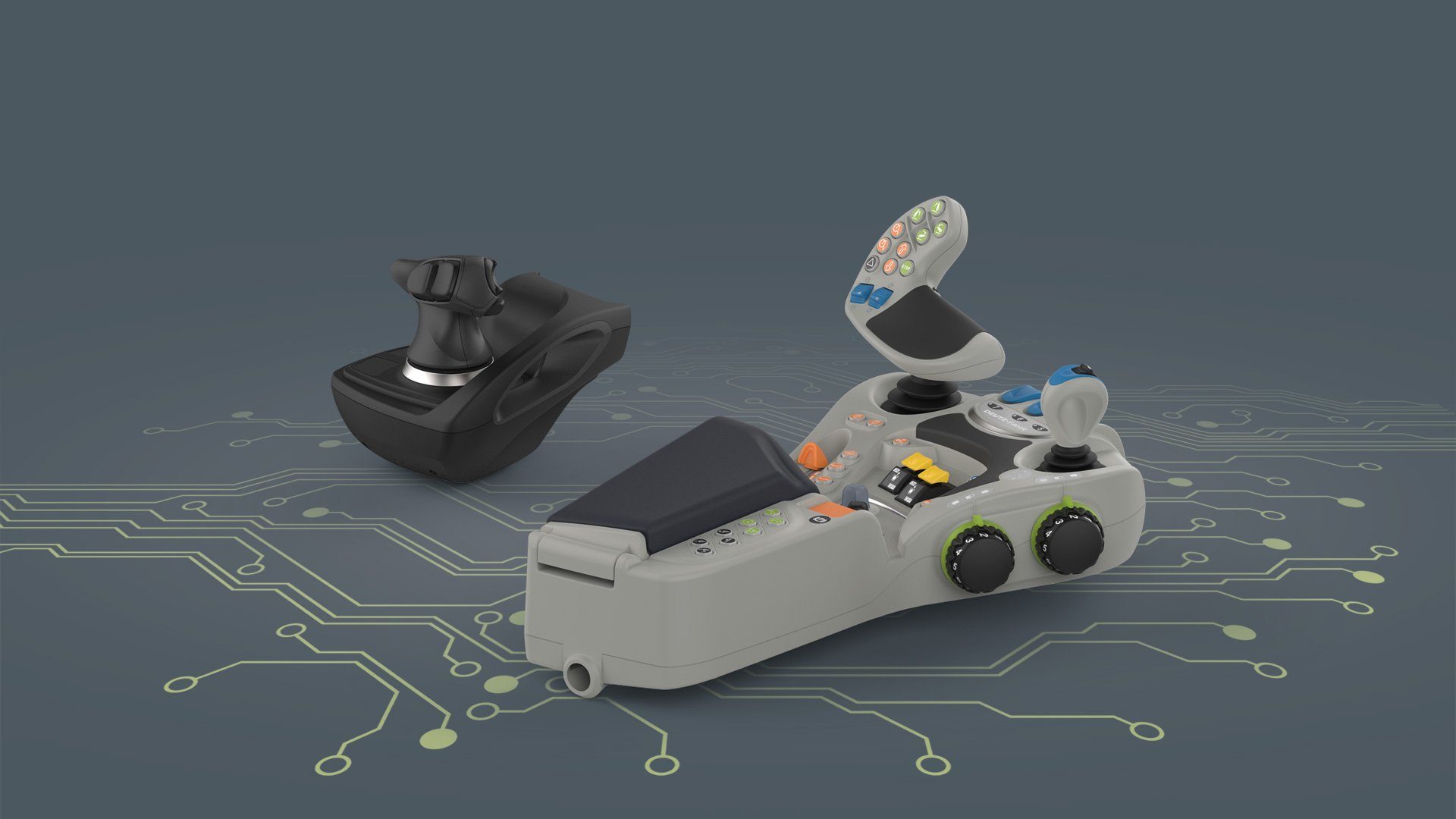 Our solutions
Operator controls from elobau
From development to production
Thanks to years of experience in collaboration with leading tractor and off highway vehicle manufacturers, one of our main areas of expertise today is the off highway sector. We have developed a comprehensive portfolio of standard products including heavy duty joysticks, push button switches, thumbwheels and steering column switches for this sector. From this portfolio, we can quickly and cost-effectively develop and manufacture exclusive, customer-specific solutions for individual applications.
Customised operator controls
elobau can provide exclusive, customised control technology solutions for your mobile machinery applications. We design and manufacture one-of-a-kind products that are created to fit your needs. The concept is ergonomically designed entirely to your requirements using complex 3D surface calculations to ensure a flawless finish. The electronic hardware and software of the operating system is developed specifically for your application from the start of the project. With our ongoing research and constant further development, we can offer you the latest and most innovative materials and technologies.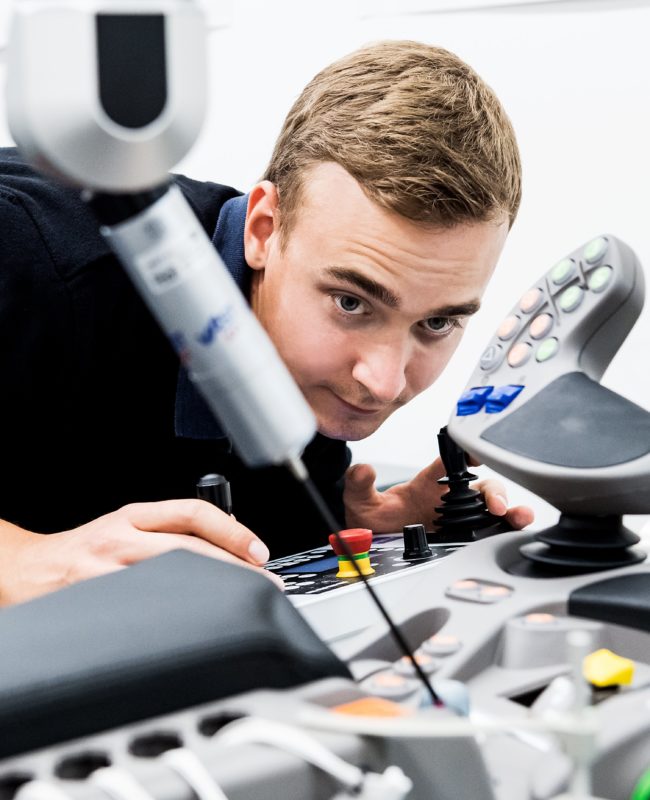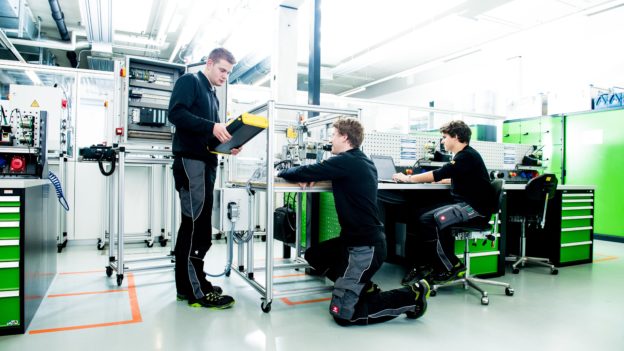 Facts
Worldwide contacts
Please get in touch with us if you have any questions about our products and services, or if you have any suggestions or requests - we are here for you and looking forward to your enquiry.
Contact us