These were the eloLounge Days from 15 – 17 June 2021
On 15 June we opened the eloLounge – our digital showroom. This also marked the beginning of the eloLounge Days 2021. A varied programme of lectures, product presentations and tutorials awaited the audience.
4 product families – 5 rooms
As a digital extension of the elobau buildings, the eloLounge will continue to exist. Visitors to the eloLounge can expect a digital, interactive experience in a total of five rooms. Each of our four product families (control elements, sensor technology, level measurement, machine safety) is located in its own room. So there is enough space to discover the products. With videos from the product managers on the products and further information material, visitors can go deeper after an initial overview and discover precisely the information that would otherwise only emerge in a conversation at the trade fair.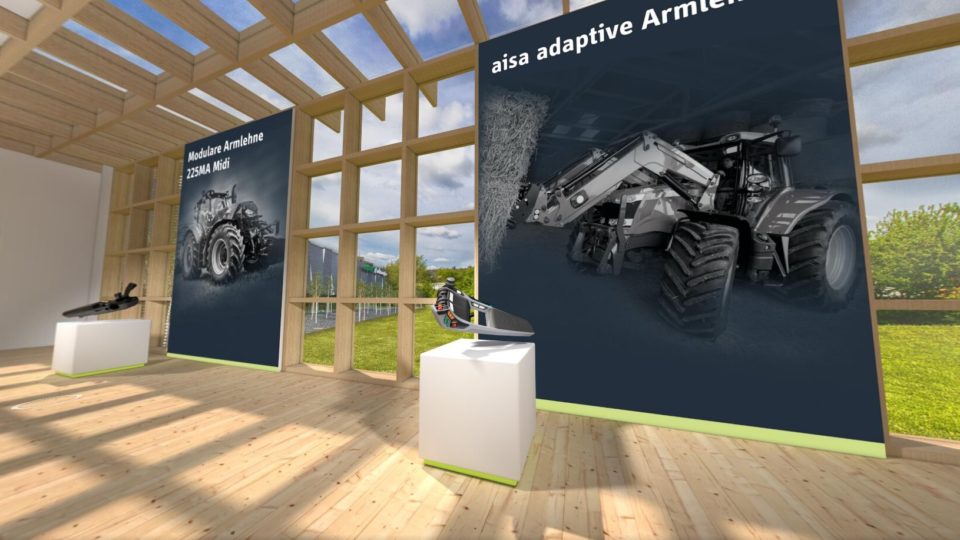 The lecture programme of the eloLounge Days
Over the three days, visitors were able to attend more than 30 free lectures. The lectures covered the entire elobau cosmos: from the presentation of new products and innovations in the off-highway and industrial sectors, to the principles of the human relations team, to the work of the elobau Foundation and the newly established sustainability support. In the morning in German, in the afternoon in English.
We are particularly proud of our special guest speaker Julian Reus, the German record holder in the 100 m sprint. His lecture "My life under high performance" highlights an apt overlap between high-performance sport and business life.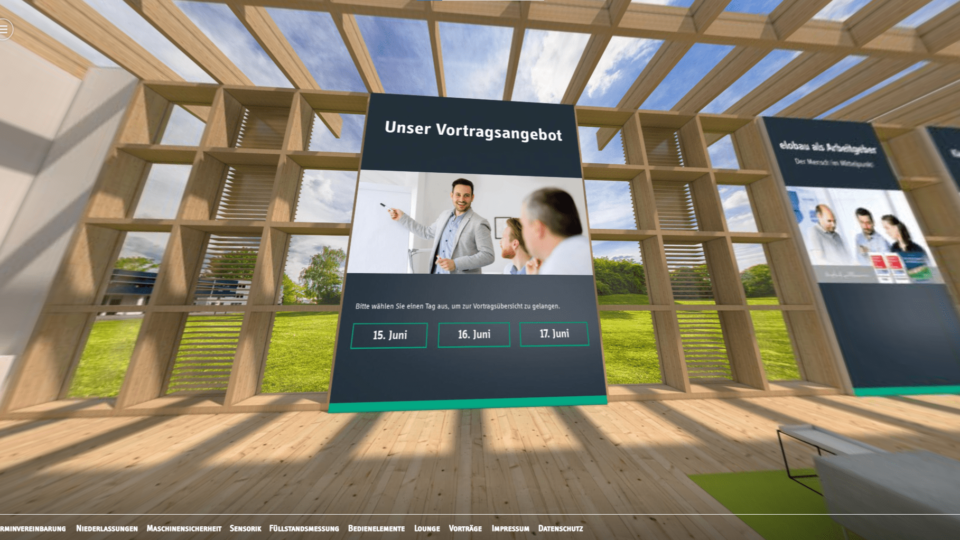 Personal guided tour through the eloLounge
We will guide you through the eloLounge, introduce you to the functions and if you wish, the products that are relevant to you. You have the option to make an appointment with your direct contact person in advance and also during the eloLounge Days. You are also welcome to use this appointment for any other questions you may have.
Opportunity to network
The individual lounges in the respective product rooms are a special feature. You can access these lounges by clicking on the "Meet up" sign. A new window will open in the showroom where you can talk to other visitors or elobau experts.
What topics can visitors expect?
Off-Highway & Industrial Applications
The four product families: operator controls, level measurement, sensor technology and machine safety are divided into the two areas of off-highway and industrial applications. So if you are active in one of these two areas, you will find interesting solutions and presentations in the showroom.
Sustainable corporate governance: ecological, economic and social responsibility
elobau is a sustainable company. Behind these simple words is a vision that affects every aspect of the company: We are a foundation company – a responsibly owned company. We have been carbon neutral since 2010 and operate in energy-plus buildings. Our commitment was recently recognised by the state of Baden-Württemberg, which awarded us the state's environmental prize for industrial companies.