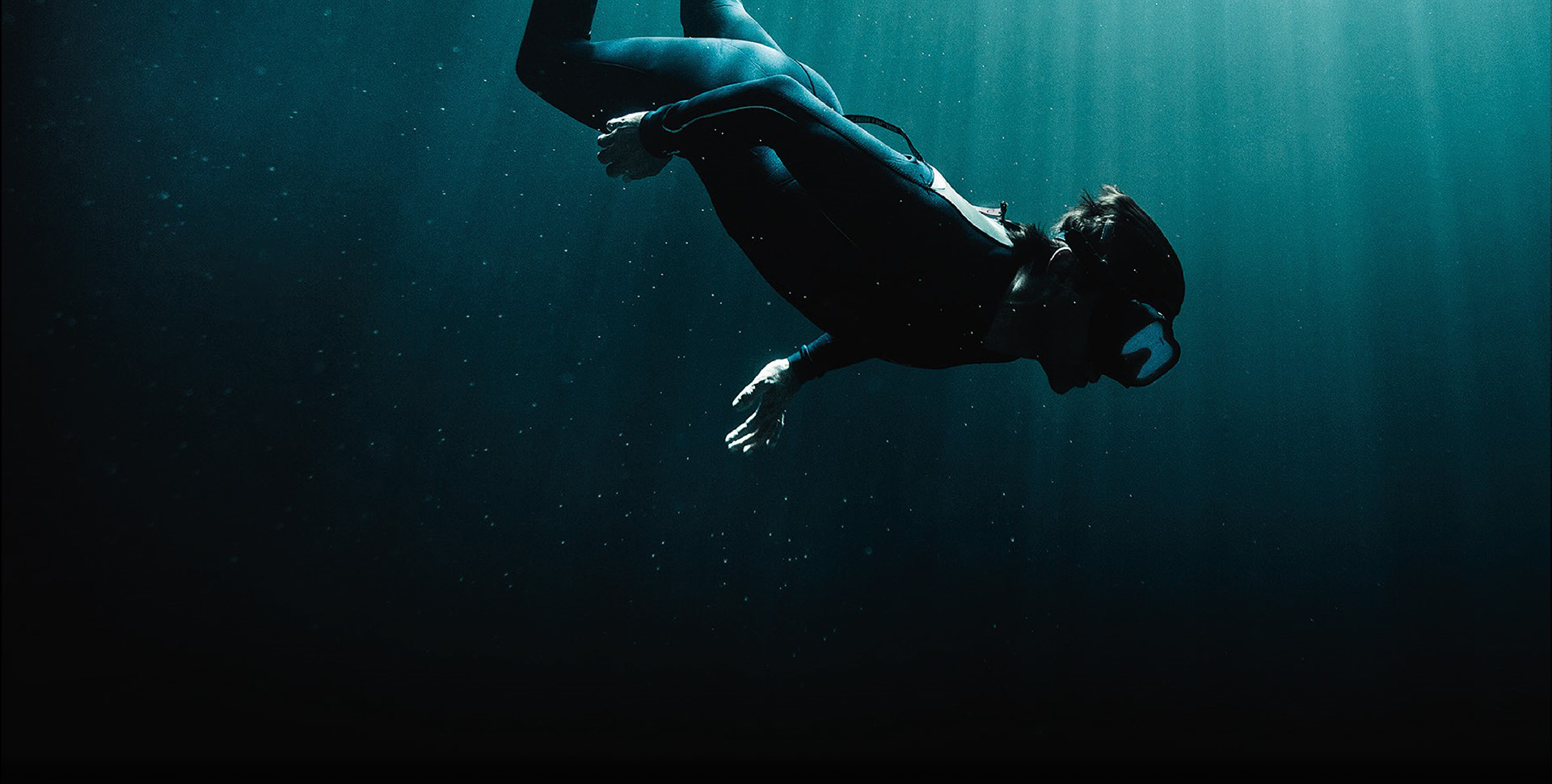 Get more out: the new eloLance with the lowest extraction point
eloLance – one suction lance for everything
eloLance is the new generation of suction lances that makes your systems and machines even better and more successful. Its low extraction point enables economical, sustainable handling of liquids. High durability, leak-tightness and reliability combined with simple, safe operation are further strong arguments for users.
Now you have new freedom when it comes to possible applications and adaptations. This is because the eloLance is suitable for a wide range of applications and liquids – and reduces the number of variants by eliminating media-specific seals.
Discover the possibilities and benefit from greater efficiency, less effort and satisfied users!
VERSATILE
MORE DETAILS
RELIABLE
MORE DETAILS
COST-EFFECTIVE
MORE DETAILS
In use for the perfect
fluid extraction
The eloLance covers a wide range of applications and is compatible with the previous elobau suction lances, which makes for it easy to convert. Replace old suction lances for the new eloLance, with minimal effort.
Professional dishwashers
Medical/industrial washers
Car washes
Cleaning machines
Dosing technology, water treatment and pool technology
Take action now
and benefit over the long term
Get in touch
Do you have any questions about eloLance? We would be happy to advise you personally
CONTACT US
Discover all the details
Further product information, data sheets and technical drawings
PRODUCT PAGE
Product request
Request this product directly from us online
Everything that makes adjustment even easier and more flexible
The eloLance is constructed without liquid-specific seals. This makes it suitable for a wide range of media – it therefore stands for greater versatility with fewer variants.
The modular system offers further options for individual adaptation:
Different cable lengths and pipe lengths from 260 to 1200 mm
One or two switching points
Normally open and normally closed as contact function (selectable)
Different ball materials in the ball-out brake
On request, customer-specific adaptations, such as e.g. printing of a logo.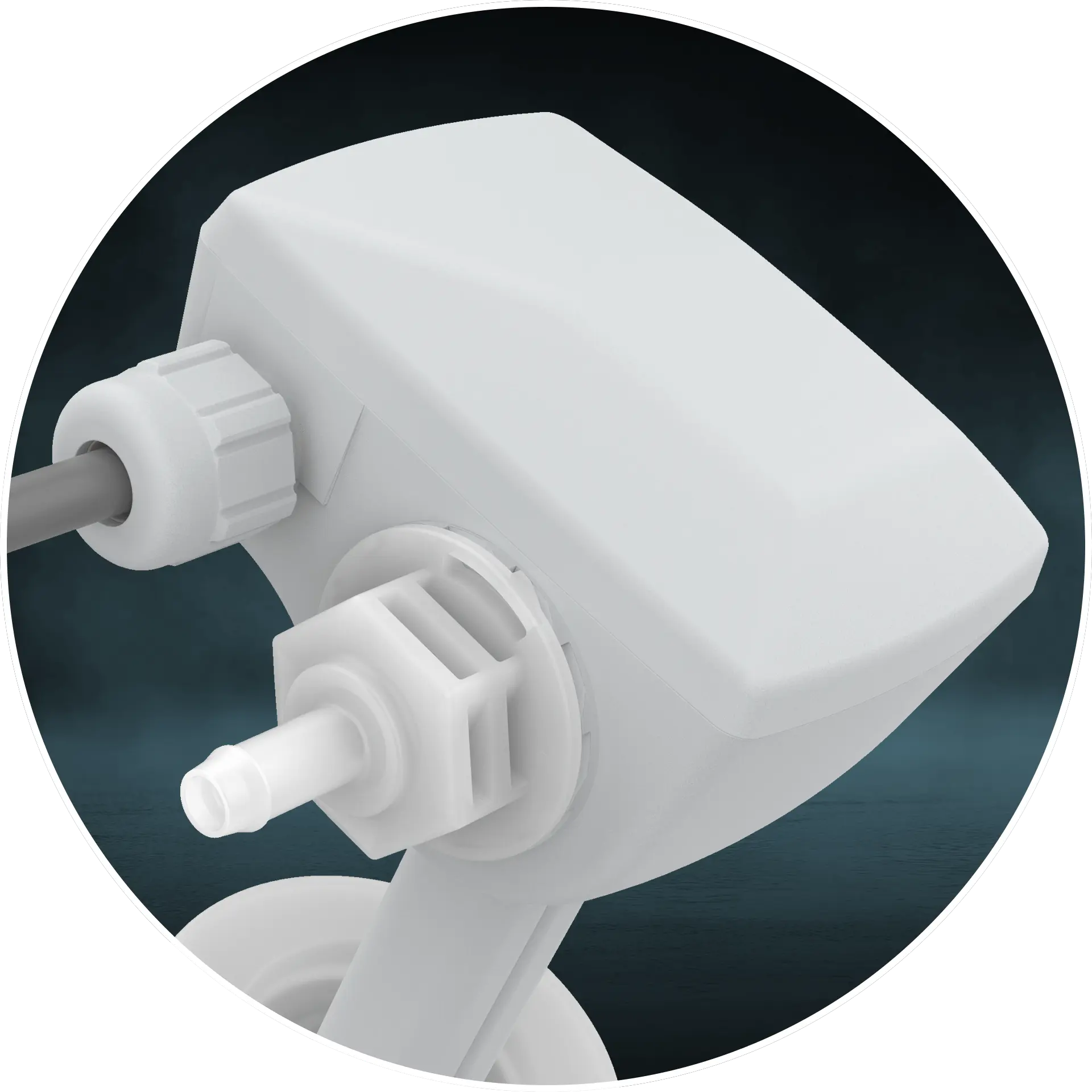 Horizontal hose and cable outlet: for smaller space requirements and therefore easier, more flexible integration into your application.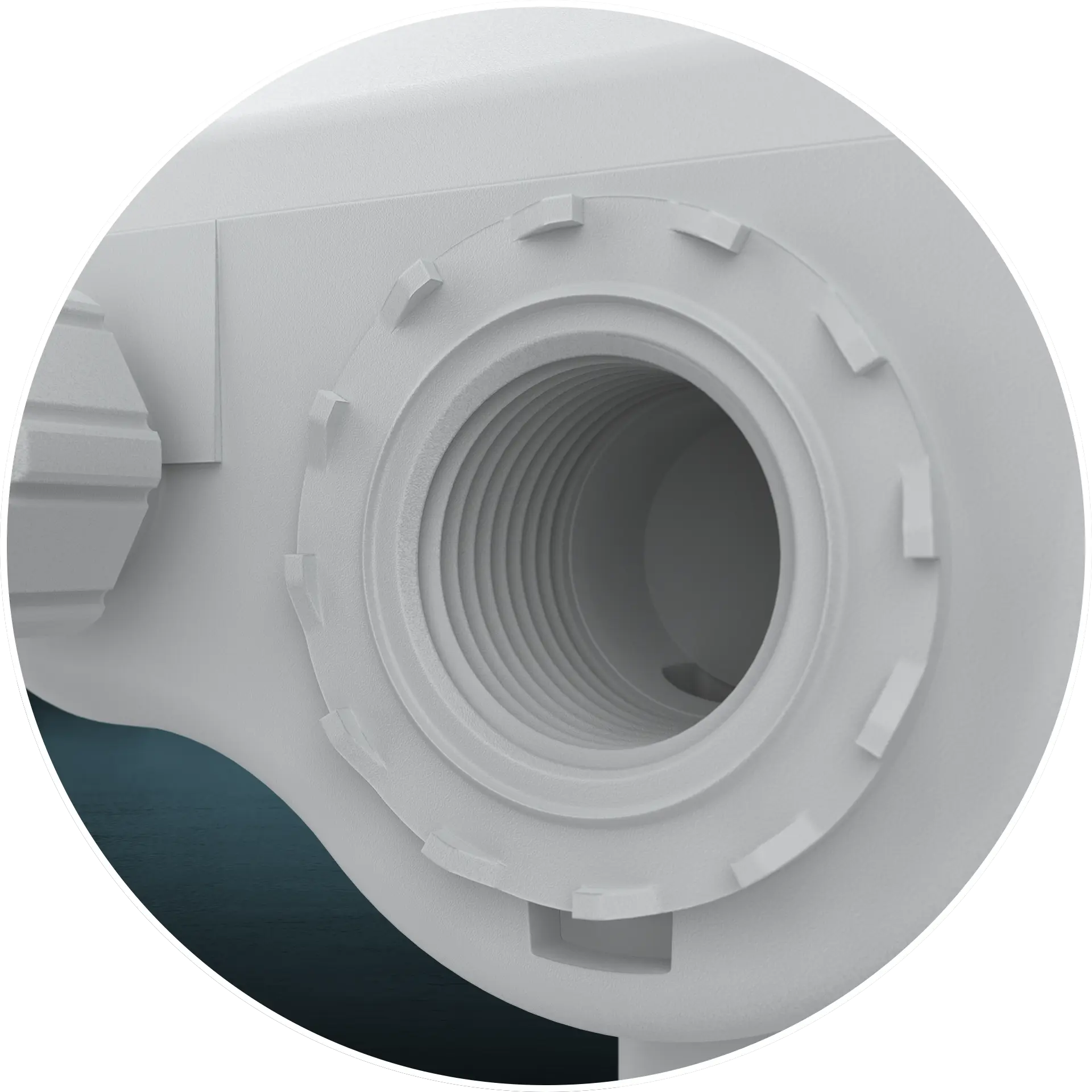 Modular hose connection concept: for easy hose replacement with self-sealing, easily replaceable hose connectors.
The hose barbs are pre-mounted for hoses with inner diameters of 4 mm, 6 mm and 8 mm or available separately. Other nozzles available on the market can also be mounted on the G3/8″ thread.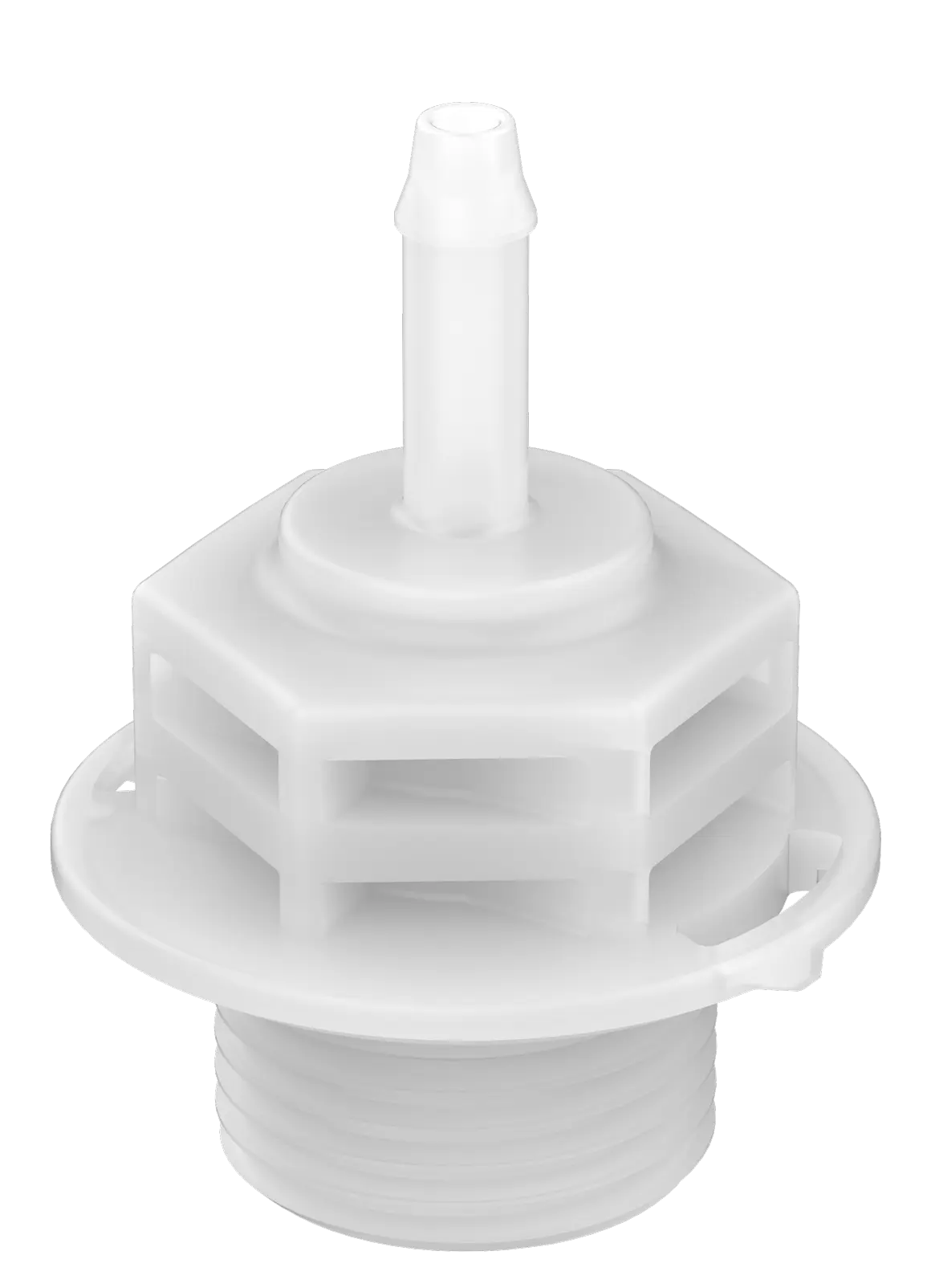 Hose barb for hoses ID4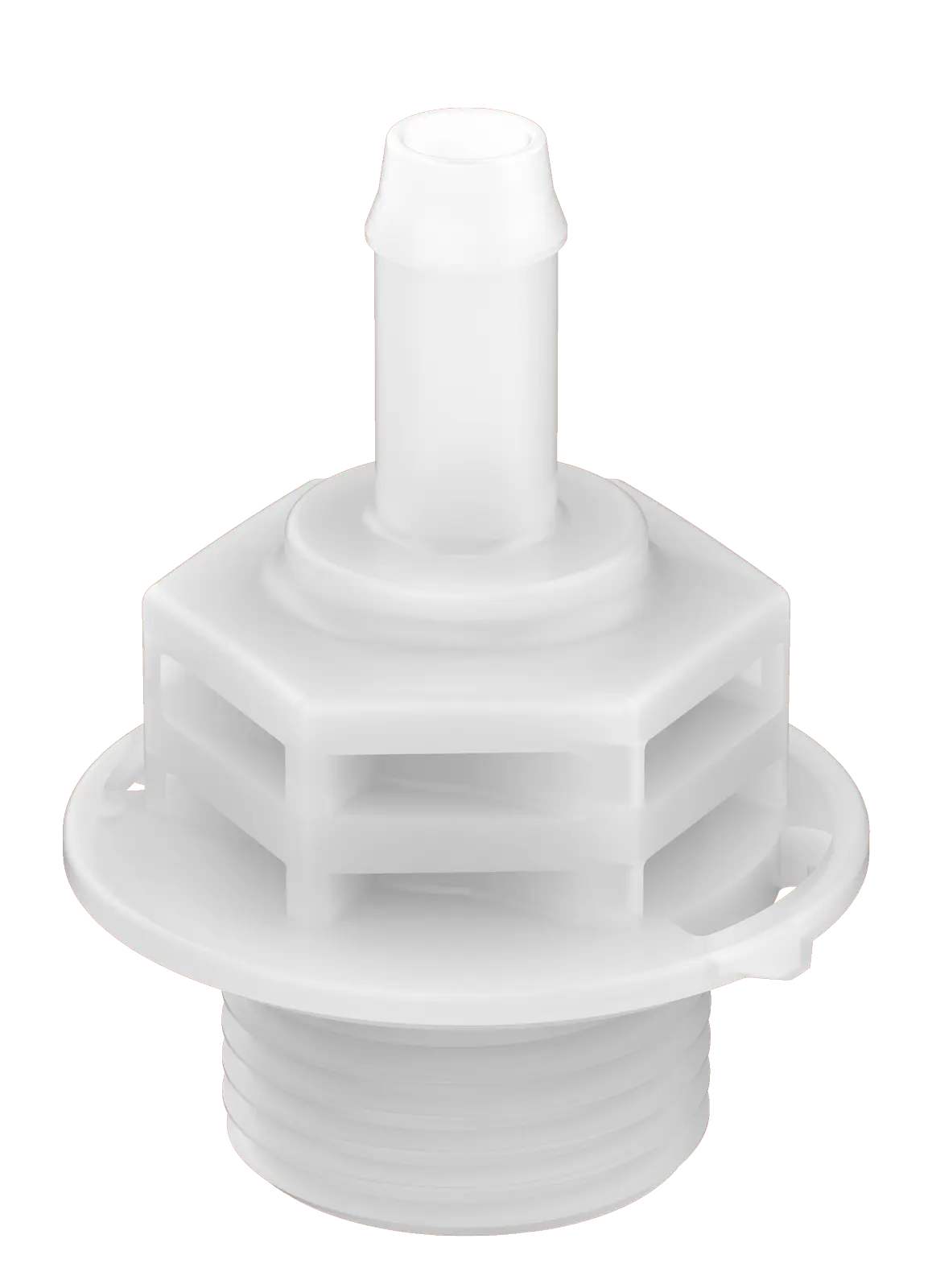 Hose barb for hoses ID6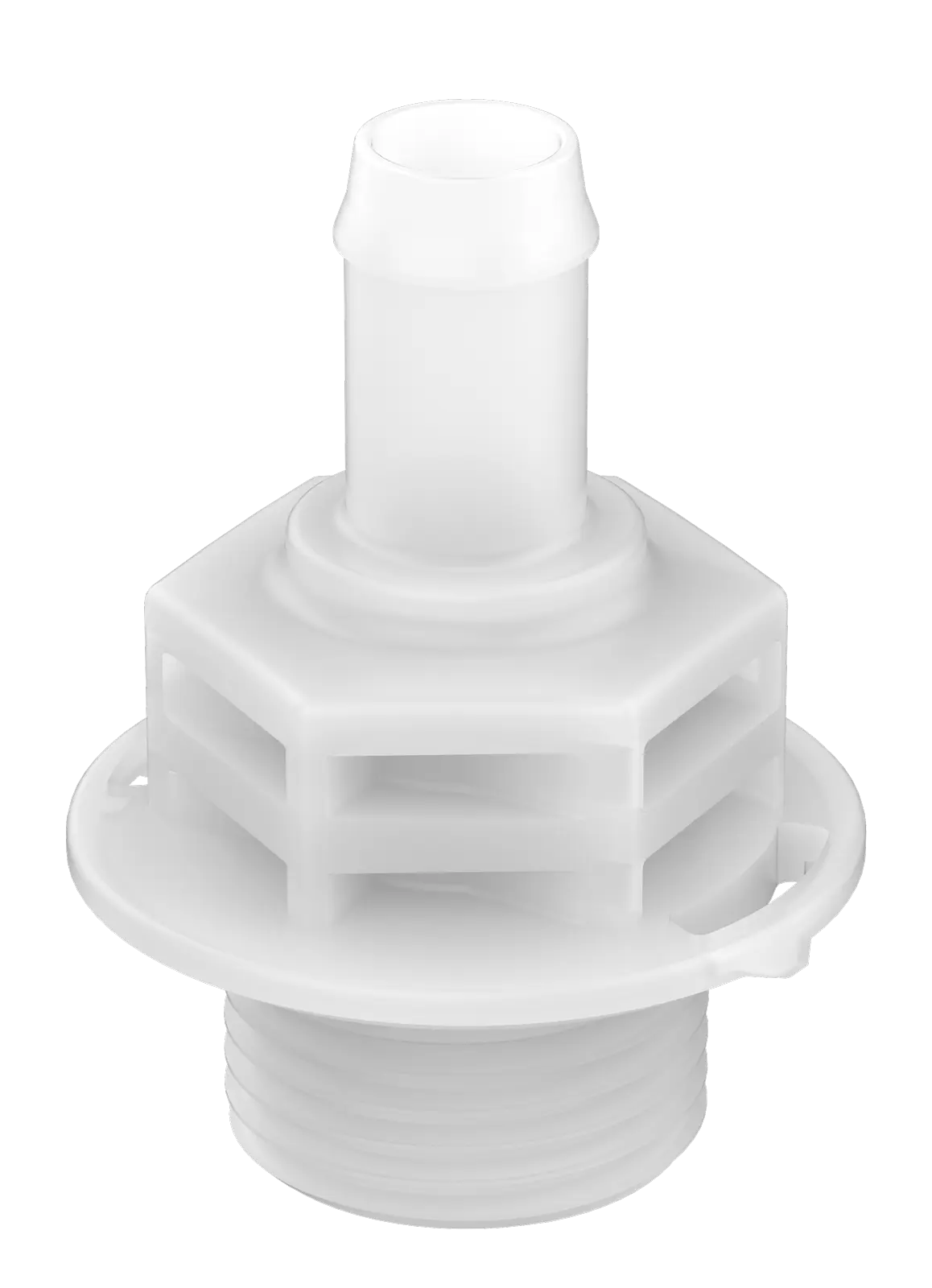 Hose barb for hoses ID8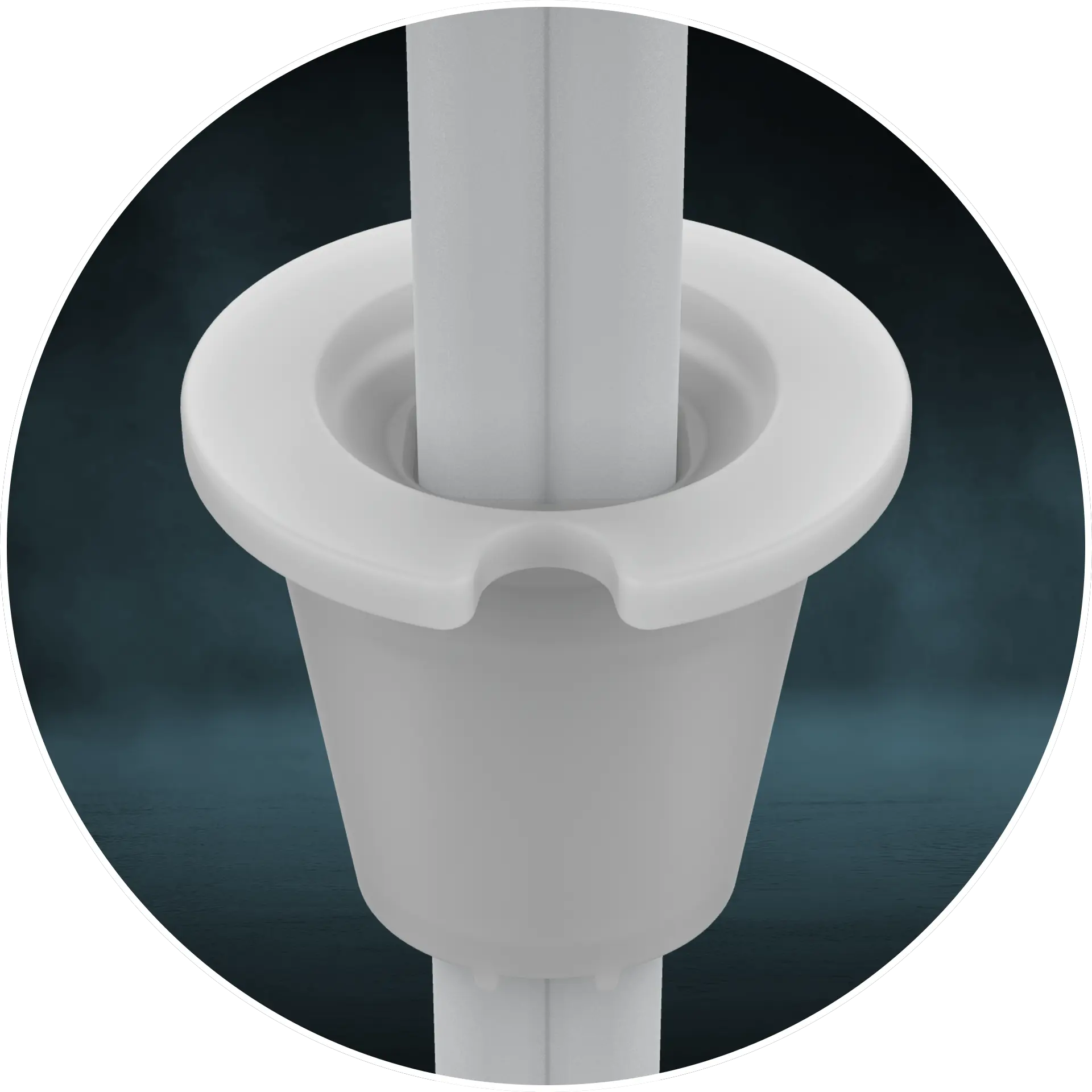 Redesigned universal container attachment, designed as a clamping cone, in an ergonomic design: developed for quick, intuitive container change and good grip.
Simple – for easy, clean application
Thanks to its low-maintenance construction and service-friendly design, the eloLance reduces the time and cost of use. And changing containers is clean and easy. This is because the integrated leakage brake prevents contamination from running back fluids from the suction lance and the hose.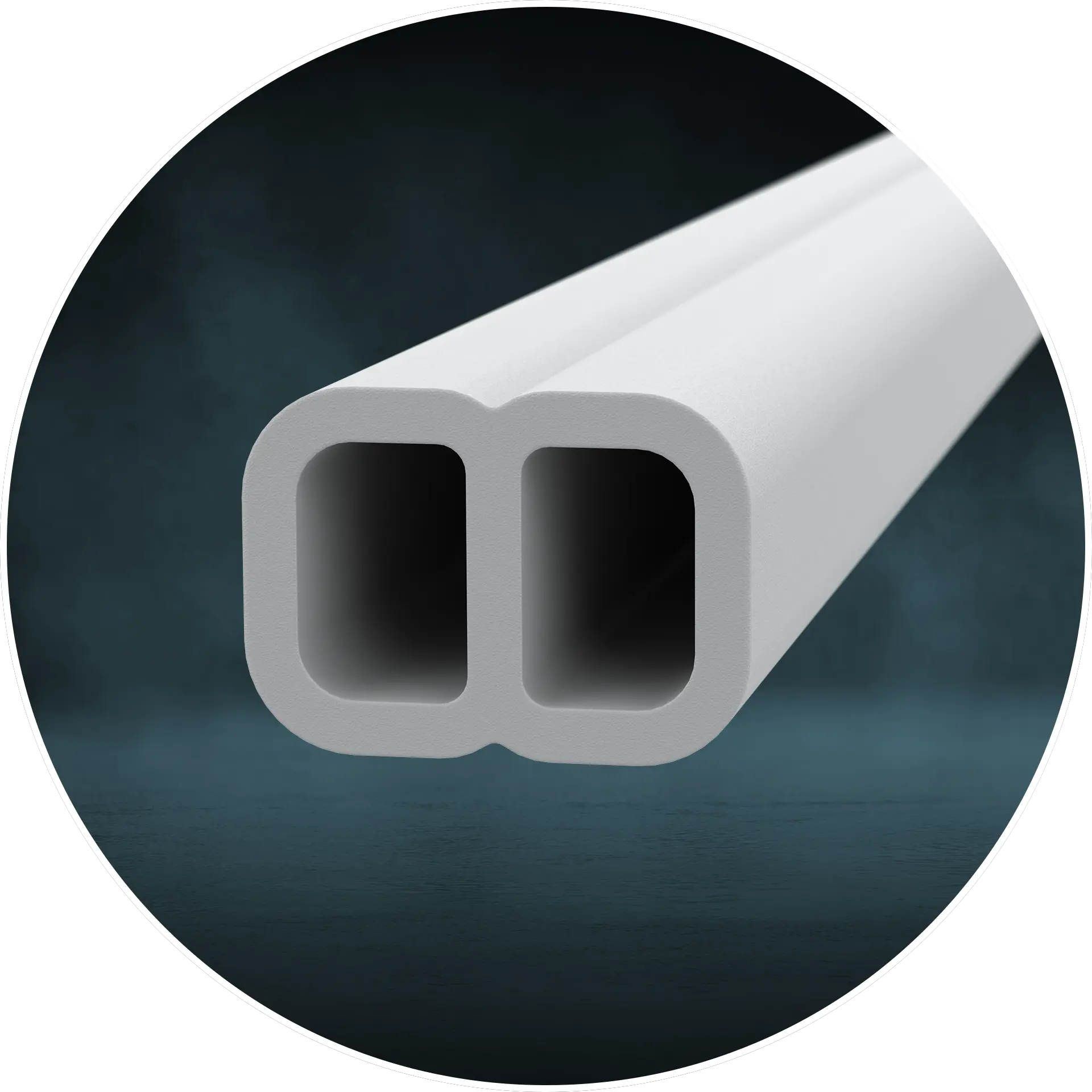 Patent-pending seal-free construction in the area of direct media contact enabling increased resistance, durability and leak-tightness, regardless of the liquid.
Durable – reliable and leak-proof, over a long period of time
The eloLance impresses with its durability and leak-tightness. In addition to the seal-free structure, it has mirror-welded connections and wall thicknesses of at least 1.7 mm, which contribute to high chemical resistance.
Users benefit from greater reliability and significantly fewer service calls.
Safe – keeping processes moving
Maximum process safety in your application can be achieved by:
Integrated level measurement that prevents dry running and minimises downtime
In the development and production of the eloLance, the topic of product and process safety has the highest priority. We achieve maximum quality and reliability through:
End-of-line tested electrical systems and traceability of production parameters
Optimal coordination of design and industrial production technology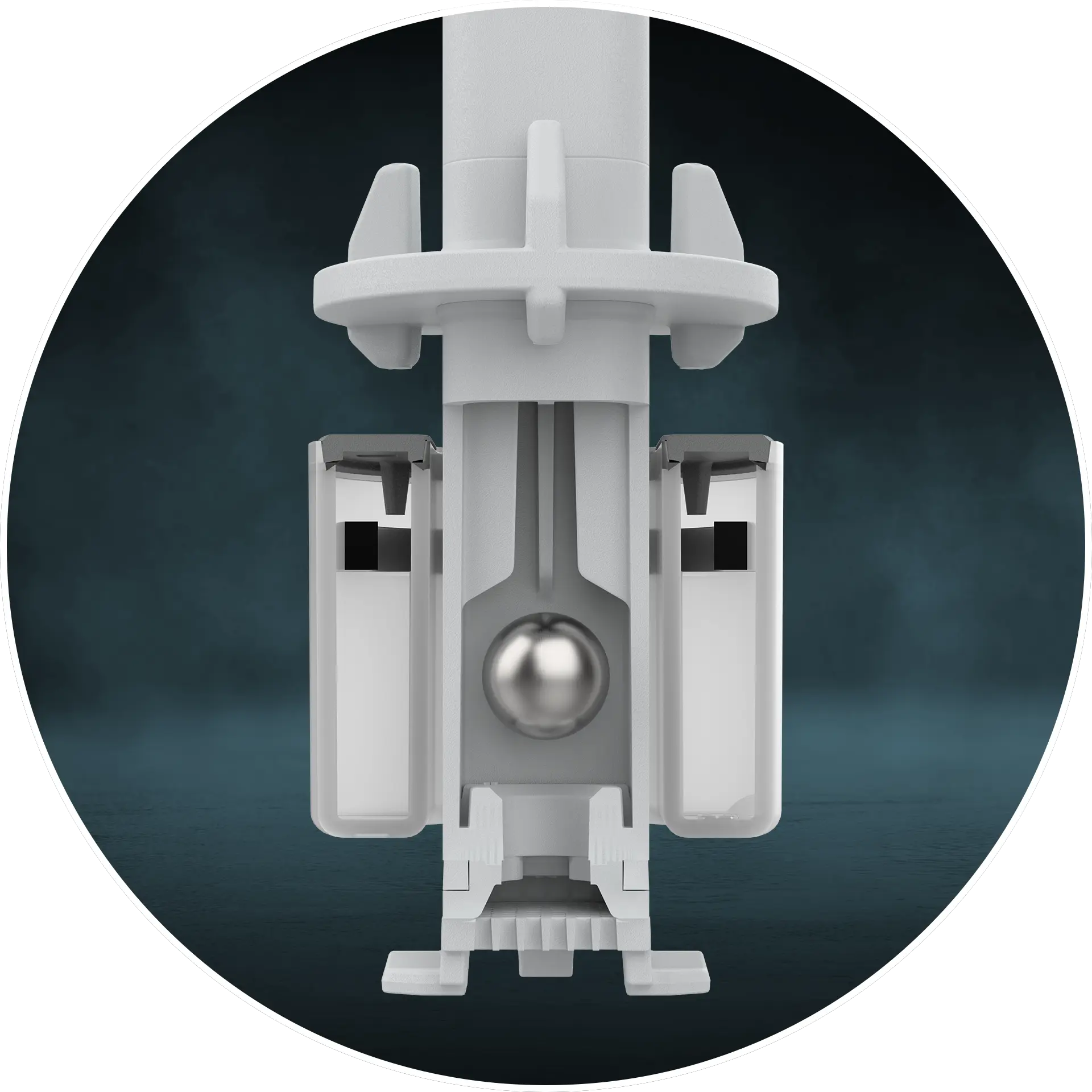 Low extraction and empty switching point: for greater efficiency and sustainability, thanks to reduced residual quantities in the container. The integrated ball-out brake prevents contamination when changing containers.
Efficient – lower costs, more sustainability
Thanks to its economical handling of liquids as well as its increased durability and longevity, the eloLance represents sustainable and economical use.
At the same time, it offers you, as a system manufacturer, new savings potentials. This is because you can reduce your logistics costs by reducing the number of variants and also benefit from more favourable conditions for larger order volumes.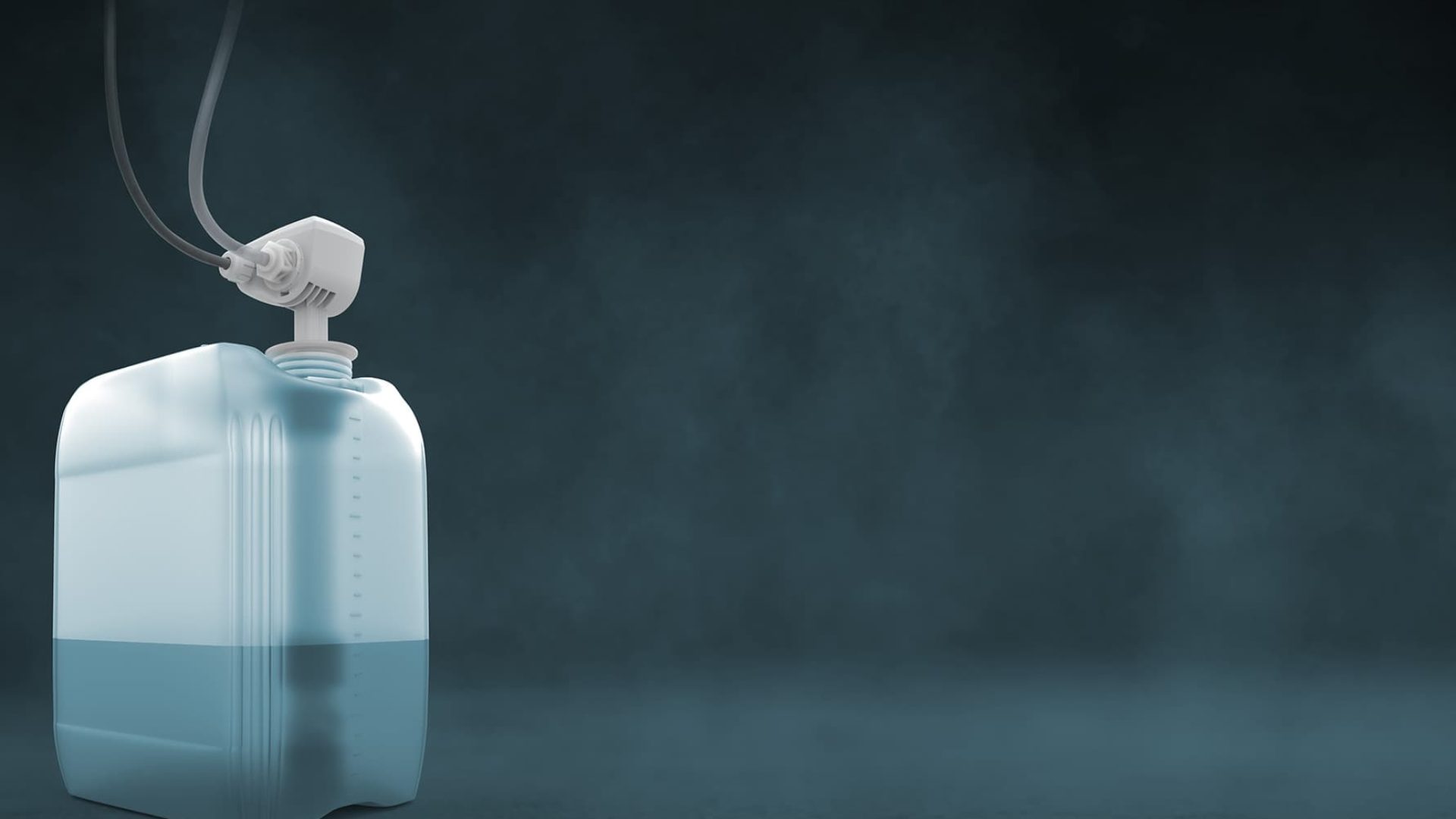 Take action now
and benefit over the long term
Get in touch
Do you have any questions about eloLance? We would be happy to advise you personally
CONTACT US
Discover all the details
Further product information, data sheets and technical drawings
PRODUCT PAGE
Product request
Request this product directly from us online