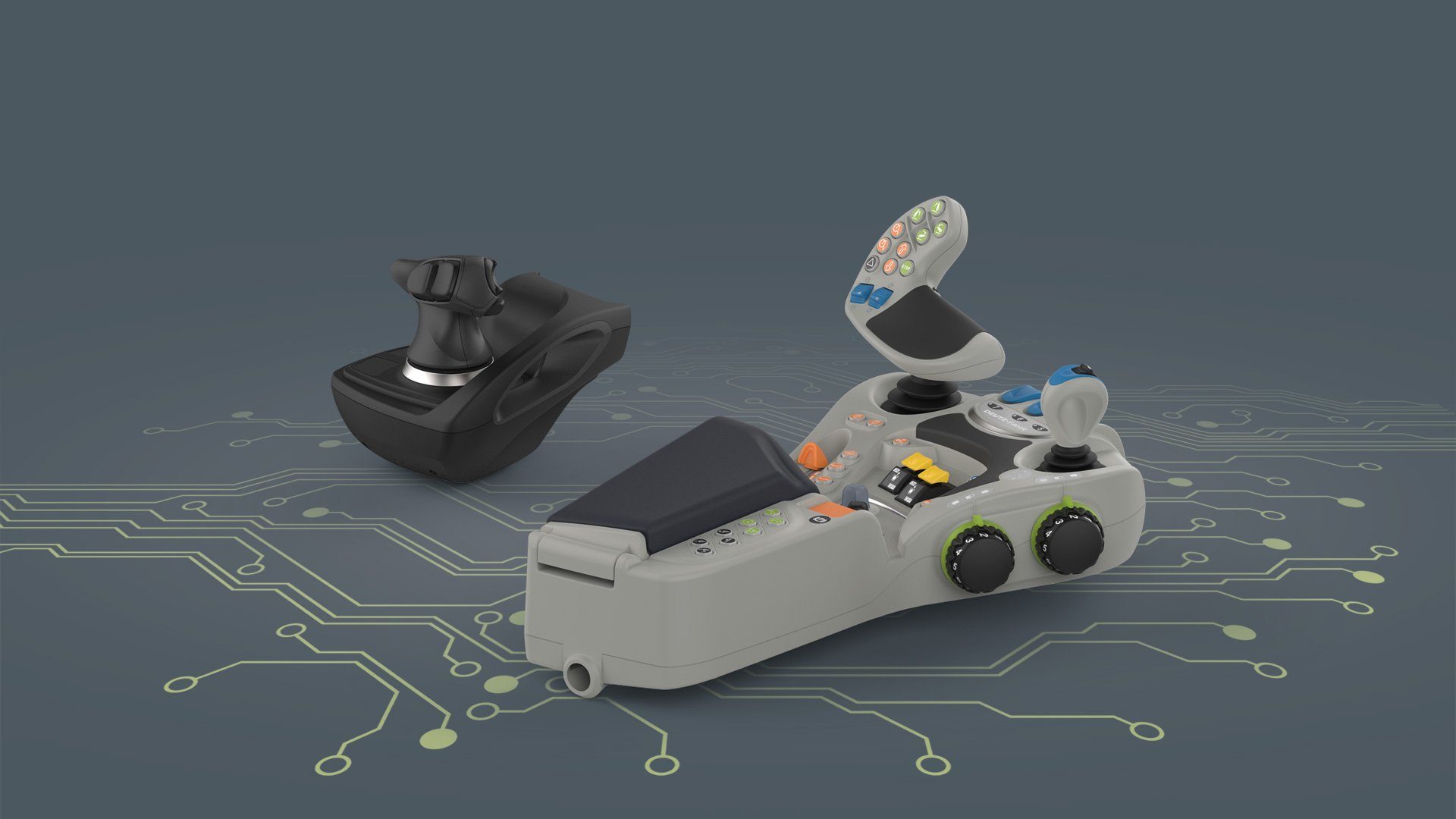 Custom operating systems from elobau
Your machines earn more than standard. Set new standards in terms of design, ergonomics and functionality with individual operating systems.
elobau offers you the exclusive solution for all the requirements of your mobile machine for state-of-the-art control technology. We design and manufacture unique products that are exactly tailored to your needs.
The design and ergonomics concept is individually designed for you and our experts for complex 3D surface calculations guarantee perfect implementation. The electronic hardware and software of your operating system is developed specifically for your application right from the start. We use the latest and most innovative materials and techniques, which we can offer our customers as a result of permanent research and continuous further development.
Applications in cooling chambers or in tropical heat, loads weighing tons, rough terrain, millimetre precision: the demands on mobile machines are enormously high. Construction machinery, agricultural or industrial trucks are increasingly developing into high-performance, high-tech devices with extensive functions that are capable of communication. In order for their drivers to be able to work efficiently in the long term even with increasing complexity, control elements such as joysticks or control panels must combine optimum functionality with an ergonomic design. In the off-highway sector, an operating concept specifically tailored to the respective machine is therefore playing an increasingly important role in the purchasing decision.
Services
Our services
We develop and manufacture exclusive, customer-specific solutions tailored to your respective application.
Your advantages:
We can offer expert advice during the design and development of the operating concept
Ergonomic arrangement of operating logic
Electronic and mechanical connections are considered, even during the development phase
Integration of touch panels or displays
High criteria of quality assurance
In-house test laboratory for conducting environmental tests
In-house prototype construction offers fast response times