Discover the culture of elobau that makes us so authentic and distinctive
The motto at elobau is "focus on people". As a foundation company, we are fully aware of our responsibility for employees, society and environment. Our high quality products are produced in a carbon-neutral manner with a high level of vertical integration in Germany. We enjoy a reliable and sustainable partnership with our employees, 87% of whom recommend us as an employer (Great Place to Work® study from 2017 & 2019)
Our company culture
Social responsibility
The motto at elobau is "focus on people". As a foundation company, we are fully aware of our responsibility for employees, society and environment.
Produced in Germany
Our high quality products are produced in a carbon-neutral manner with a high level of vertical integration in Germany.
With one another – for one another
We maintain a reliable and sustainable partnership with our employees, 87% of whom recommend us as an employer (Great Place to Work® study from 2017).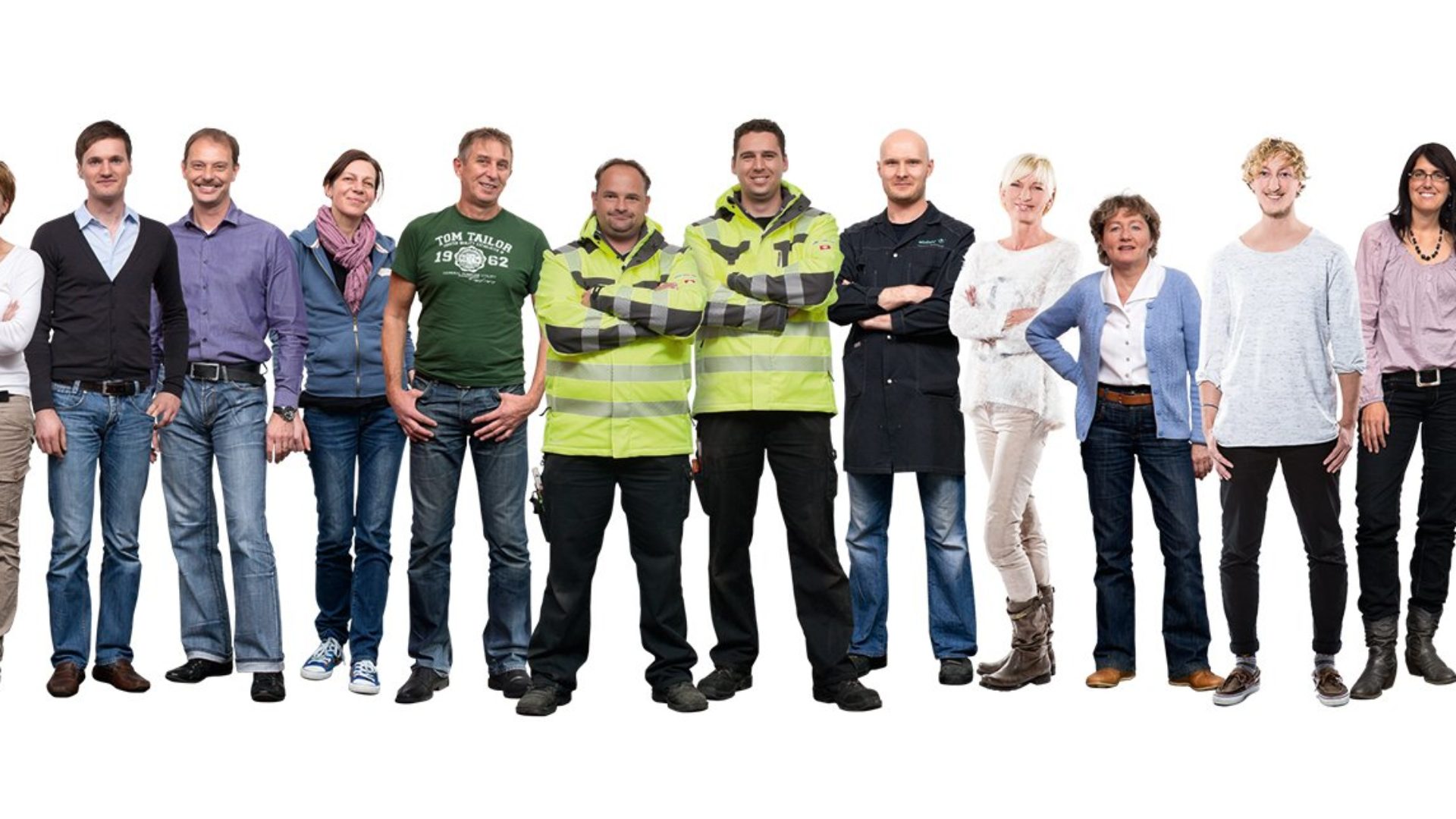 FROM SELF BELIEF
Vision / Mission / Strategy / Philosophy / Responsibility / Values
elobau will be among the best in all activities and target markets worldwide. In doing so, we want to retain our independence and, on the basis of renewable energies, develop elobau into an energy-independent company.

Protecting people, controlling machines: efficiently, ergonomically and safely, all of the time. With innovative sensor technology, we support our customers worldwide in building machines and vehicles that set standards in terms of performance, operating comfort, safety and quality. In doing so, we satisfy our responsibility to our employees, society and the environment, and motivate others to follow our example.

With motivated, qualified and self-sufficient employees who are forward thinking and acting, we aspire to live up to our goal of exceeding customers' expectations. We make above-average investments in research and development, as well as constant improvements to our products and processes, and in doing so continually improve our capabilities. As an independent foundation company, our focus is on the long-term and we will continue to rely on a high level of "Made in Germany" vertical integration. We offer our customers around the world innovative standard products as well as customised solutions of excellent quality that can compete on an international level.

INNOVATIVE POWER

We are passionate about developing innovative product solutions. To achieve this, we make an above-average investment in research and development. The results speak for themselves: we produce approximately 5,000 different products plus more than 10,000 product variants. Customised developments often serve as the basis for new product innovations. In addition to the design department, our development department includes its own electronic and software development as well as a modern test laboratory where nearly all tests are performed.

CUSTOMER FOCUS

Customer service and collaborative working goes without saying for us. We are happy to advise customers on complex problems and find a cost-effective solution. With our high level of vertical integration, we can offer flexibility and reliability in production. A skilled sales team, short order response times, reliable logistics, as well as reliable quality management complete our customer service.

INDEPENDENCE


As an independent foundation company, our focus is not on quarterly profits. Instead, through our economic success, we have the freedom to plan and act over the long-term, and are a guaranteed reliable partner for our customers.

MADE IN GERMANY

elobau products are 100% made in Germany. Nearly all development and production processes are performed in-house. For example, we design and produce our own tools in our own tool manufacturing facility, and we have our own injection moulding facility for plastic parts. Our in-house production is completed with our electronics production. Customers really do receive their products from a single source.

SELF-SUFFICIENCY

Our success is down to our motivated and skilled employees, who are provided with constant opportunities for training and further development, and enjoy a high level of responsibility.

EVEN BETTER.

We systematically work to improve our processes and structures. In doing so, we increase our knowledge, competencies and capabilities. Flexibility and adaptability are part of our culture, and help secure our future.

FOR OUR EMPLOYEES

As an independent foundation company, we maintain a reliable and sustainable partnership with our employees. It is important to us to offer a healthy work environment as well as a high level of job security. Our OMH team has put together a regular series of health events and activities such as fitness programmes including yoga and Life Kinetik®. Some health programmes such as weight watchers and stop smoking groups were started at employee requests. We also have regular sessions with an external mediator who attends the company premises for social counselling appointments which are free of charge. Other employee benefits include, a company pension, lifelong working time accounts and optimisation of net pay.

SUSTAINABILITY & ECOLOGICAL RESPONSIBILITY

elobau goes green. Climate change is a fact that affects everyone, and as a foundation business, we feel a responsibility for future generations. We have already implemented our vision of CO2-neutral production. We actively promote biodiversity through regional and global projects.

CORPORATE SOCIAL RESPONSIBILITY

It is so much more than a slogan for us. Our social funding programme was set up to quickly and easily provide support to those in need. We also promote culture, education and environmental projects with carefully chosen sponsorship. We maintain education partnerships with a number of local schools and universities. Our employees share the same high level of social responsibility, and formed their own charity committee. To raise money for local good causes, they organise the making and selling of everything from hand-tied advent wreathes to burnt sugar almonds, all in a good cause.

ETHICAL RESPONSIBILITY

We are categorically opposed to a military application of our products.

TRUST, CREDIBILITY AND RELIABILITY

Our daily interactions with one another are based is these three values:

FOR ONE ANOTHER – WITH ONE ANOTHER

Our internal motto is: For one another – with one another. At elobau, people are the focus. As a foundation company with deep roots in the region, this is our core value.

FAIRNESS, LOYALTY AND HONESTY

We operate a fair, honest and transparent business policy, free from any form of dishonesty. Compliance with all laws, guidelines and other legislation is at the foundation of our operation.

OPENNESS IN COMMUNICATION

We place a high value on open communication. This starts with our guiding principle for good communication and extends to an open door policy with management. We communicate equally openly and honestly with our customers, business partners and suppliers.